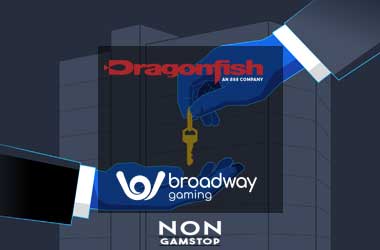 Summary
Broadway Gaming has acquired 888's Dragonfish brand for $45.25 million
The company aims to become the leading bingo business in the world
888 pushes on with its new strategic vision which now focuses on iGaming and betting
888's bingo division now has a new owner. Saphalata Holdings, which operates under the UK-based Broadway Gaming Group, has completed its acquisition of 888's Dragonfish brand in a deal worth $45.25 million. The sale of 888's B2B and B2C bingo business is the latest development in the company's ongoing corporate overhaul.
The Dragonfish takeover was initially announced in December 2021 involving a total consideration of $45.25million, payable upon completion of the acquisition, plus another $2 million payable within a year. As part of the agreement, 888 will also be providing transitional services to Saphalata for 12 months for a pre-set fee.
The deal includes the technology, operations, clientele, consumer brands, and other assets under the Dragonfish business.
According to 888, its bingo business generated $25 million in gaming revenue from January to June this year. That's on top of the $54 million it brought to the company in the past 12 months.
Broadway's successful acquisition of Dragonfish, combined with its existing business and brands, will bring the company to the forefront of the bingo sector in the UK, and will also allow it to establish a stronger foothold in major regulated bingo markets across the world, according to David Butler, Broadway Gaming CEO.
Butler said their main goal is to become the leading bingo provider globally.
888 Pursues New Vision for the Future
The Dragonfish acquisition is in line with 888's new global strategy which now focuses on driving more growth and development for its core products, with emphasis on product leadership, proprietary technology, leading brands, and marketing expertise.
The company is letting go of assets not aligned with its new vision to allow the expansion of its iGaming and sports betting portfolio.
Prior to the sale of its Dragonfish brand, 888 acquired William Hill International from Caesars Entertainment for a £1.9 billion price tag. The deal covers all of the brand's non-US assets.
The company's senior management has also gone through a major reorganization, with multiple top posts now filled by William Hill executives. 888 also added three new Independent Non-Executive Directors to its corporate hierarchy.
888 CEO Itai Pazner has thanked the bingo team for all of their hard work over the years and also expressed confidence in the future prospects of the business.