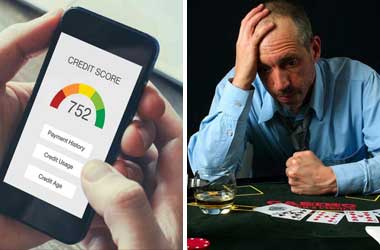 Summary:
At-risk gamblers in the UK could be borrowing £174 million a week from lenders, according to Abound
Lending firms may be unintentionally approving such loans as their credit checks are outdated
The UK is due to implement affordability checks on customers
UK financial firms might need to upgrade the credit check processes they're using when extending credit to individuals after a study found that at-risk gamblers could be borrowing over £174 million in total each week.
At-Risk Gamblers Allowed to Borrow Due to Outdated Credit Checks
London-based consumer lending services firm Abound analyzed the spending habits of its customers over a six-month period via their open banking data and found that some customers deposit a significant portion of their income into gambling accounts.
Thus, these people fall under the category of "at-risk" gamblers, but this fact may have been overlooked by various lending companies in the UK, especially those that are still using traditional credit checks. As a result, these customers are able to borrow large amounts of money each week to fund their gambling.
With the aid of artificial intelligence (AI), Abound conducted the analysis on a target market wherein UK financial firms extend an estimated £600 million of weekly credit. Based on its assessment, around £174 million of that figure is lent to people with risky gambling behavior.
As a lender itself, Abound is implementing a strict policy when it comes to loan applications. The firm rejects applications from individuals who deposit more than 30% of their income into gambling accounts over a six-month period, or gamble more than they can afford, depositing more than 100% of their income in any one month during the period. Around 29% of applicants have had their applications denied by Abound for this reason.
But the same cannot be said for other lending firms in the country whose credit checks may already be outdated. Without looking into a customer's open banking data, financial companies won't be able to identify whether a loan applicant is an at-risk gambler, Abound said. These firms allow them to borrow huge sums, unintentionally fuelling their gambling problems.
Abound CEO Gerald Chappell clarified that the lenders are not doing anything wrong, only that the tools they're currently using, such as credit ratings, are not up to date and not effective enough in spotting financially vulnerable borrowers in the online era.
Affordability Checks on the Way
Abound revealed that it extends credit to an average of 550 customers each week and declines around 230 people because of the level of their gambling spend.
The UK government is set to implement gambling affordability checks which are among the recommendations of the Gambling Act Review White Paper. The checks will be largely based on a customer's gambling losses instead of their deposits.