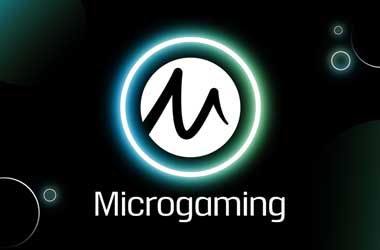 Summary:
Microgaming has supported various charities over the years as part of its commitment to safer gambling
Donation from the company has enabled the charities to launch new initiatives and expand existing services
Microgaming also actively participates in the UK's Safer Gambling Week
Microgaming remains committed to ensuring a safe gaming environment for players with the company continuing to work closely with charities focused on protecting players from gambling-related harm and providing support to those who are already struggling with gambling problems.
Charities Supported by Microgaming
As one of the world's leading gaming software companies, Microgaming takes its responsibility of making sure players gamble safely very seriously. Recognizing the crucial role that charities play in achieving that goal, the company maintains its partnership with various organizations focused on promoting safer gambling.
Microgaming provides funding for the multiple projects and initiatives run by these charities, allowing them to continue the work that they do. Among those receiving support from the online gaming software provider include Gordon Moody, Betknowmore UK, Beacon Counselling Trust, Motiv8 Addiction Services, and Ygam.
Funding from Microgaming has helped Gordon Moody set up a comfort fund which provides relief for families dealing with gambling addiction. Betknowmore UK this year upgraded its website with safer gambling content, with the charity also launching new digital tools and resources to enhance its services. This was made possible, in part, through Microgaming's financial support.
Motiv8 Addiction Services provides cost-of-living support to individuals struggling with addiction using the funds it receives from operators, including Microgaming.
Beacon Counselling Trust will use donation from Microgaming to launch an animated video aimed at boosting support for those within vulnerable communities experiencing mental health issues. The initiative will put the spotlight on the charity's suicide bereavement service, Paul's Place.
Funding from Microgaming has allowed Ygam to expand its educational programs to increase awareness of responsible gambling practices. Its latest initiative focuses on providing training to faith and community leaders.
Sarah Campbell, Microgaming's Director of Compliance, expressed pride in the company's safer gambling efforts, saying safer gaming and responsible gambling is in their DNA.
Safer Gambling Week
Apart from providing support to charities, Microgaming also actively participates in Safer Gambling Week, an annual event marked across the UK and Ireland which aims to create a discussion and increase awareness of the safer gambling tools available to help customers keep their gambling in check.
Now in its sixth year, Safer Gambling Week takes place from November 13 to 19, 2023.