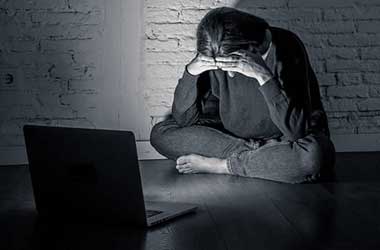 Summary:
Ireland's new gambling regulator welcomed the ESRI report
The latest figure is ten times higher than the 2019 estimate
ESRI confident that new report accurately represents gaming market
Problem gambling rates in Ireland are much higher than previously thought, according to a new report from the Economic and Social Research Institute (ESRI).
Based on a recent survey conducted by the ESRI, 1 in 30 adults in Ireland is experiencing problem gambling. The latest figure is ten times higher than a previous estimate from 2019.
True Extent of Problem Gambling in Ireland
The ESRI study involved a survey of 2,850 adults aged 18 and above conducted in August 2023. The survey was carried out online to facilitate greater anonymity and encourage the participants to give more honest responses to the questions.
This differs from past methodologies whereby surveys aimed at measuring problem gambling prevalence were usually conducted in person. The traditional method, according to the ESRI, had prevented respondents from honestly revealing how much they gamble, resulting in inaccurate data.
A study from 2019 put Ireland's problem gambling rate at 0.3%, but the latest figures from the ESRI show 3.3% of Ireland's adult population suffers from problem gambling, which is equivalent to 130,000 people.
The report stated that the findings closely align with the rate of problem gambling that people see among their family and friends, adding that the amounts of gambling spend reported by the survey respondents also coincide with national figures for industry revenue.
The head of the ESRI's Behavioural Research Unit, Professor Pete Lunn, said they're confident that the findings from the ESRI survey more accurately represent the actual situation than the 2019 estimate. This suggests that problem gambling is much more widespread in Ireland than previously believed.
Apart from the 130,000 adults experiencing problem gambling, a further 279,000 or 7.1% of the Irish adult population show moderate evidence of problem gambling.
Ireland's Gambling Regulator Welcomes Latest Findings
The study also found that gambling spend by people struggling with problem gambling, which is estimated to be at over €1,000 per month, accounts for more than a quarter of the total money spent on gambling in the country.
Online gambling on things like slots and sports betting accounts for 60% of the total gambling spend of people struggling with problem gambling, the report states. Men under the age of 50 with a lower educational attainment are more likely to experience problem gambling, consistent with trends in other European countries.
Anne Marie Caulfield, head of the new Gambling Regulatory Authority of Ireland, has welcomed the findings of the ESRI study, saying the report shines a light on the true extent of problem gambling in Ireland.