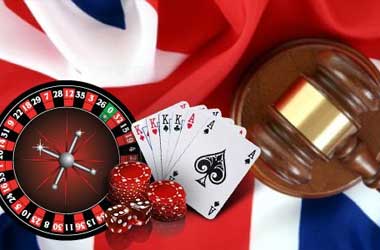 Summary:
The UKGC issued record fines in 2022, taking enforcement action against 24 operators
The Gaming Commission was certified as a Great Place to Work for the first time in 2022
The regulator is now focused on the implementation of the White Paper recommendations
The UK Gambling Commission (UKGC) has continued to make progress in meeting its objectives as part of its three-year corporate strategy first announced in 2021.
The past year was a "demanding" one for the Commission, especially given its role in the Gambling Act Review, but it was also a year of milestones for the agency, as stated in its Annual Report and Accounts for 2022-2023.
2022 – Successful Year for UKGC
In terms of operational activities, the UKGC took enforcement action against 24 operators in 2022 and issued £60.1 million in fines and regulatory settlements to offenders, more than double the previous year, reflecting the Commission's "robust compliance and enforcement regime".
The past year saw the Commission impose the largest penalty in its history on William Hill who was slapped with a record £19.2 million fine, followed by Entain Group who paid £17 million. Both firms had been penalized over failings in their social responsibility and anti-money laundering obligations. Additionally, the UKGC generated 2,733 intelligence reports and conducted 69 assessments for online and land-based operators.
As to the gambling prevalence in Great Britain in 2022, the UKGC stated that 23.6 million adults engaged in some form of gambling activity in the past year, with overall participation at 44% in the last four weeks. The rate of problem gambling also remains statistically stable at 0.3%, according to the agency, and moving forward, it will adopt a new standard for assessing the level of problem gambling in the UK. The new methodology was successfully piloted earlier this year.
Also in 2022, the National Lottery raised £1.79 billion to support good causes and the UKGC said it will continue to effectively regulate the Lottery while ensuring that returns to good causes are maximised.
In October 2022, the UKGC celebrated its 15th anniversary and in the same year, it achieved the Great Place to Work standard for the first time since its creation. The Commission was also listed among the UK's Best Workplaces. It also noted that despite the high level of employee turnover in the public sector since the pandemic, the number of people leaving the agency dropped by 35% at the end of the year. It also hired a total of 123 new staff across all areas.
UKGC Now Focused on White Paper Implementation
This year, the UKGC's main priorities revolve around ensuring proper implementation of the Gambling Act Review White Paper recommendations.
In this regard, the Commission is running a series of consultations with stakeholders, with the first tranche launched in July.