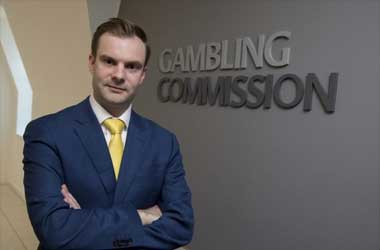 Summary:
UKGC's Tim Miller says improving the evidence base is a key priority as they work to implement the White Paper
Miller admits affordability checks is a complex issue tainted by misinformation
Miller urges stakeholders to continue to work together to make gambling safer in the UK
The UK Gambling Commission (UKGC) has reiterated its commitment to improving the data and evidence base as it delivers on its role in the implementation of the Gambling Act Review White Paper recommendations.
The regulator's executive director for policy development, Tim Miller, spoke at the "Regulating the Game" Conference in London where he shared significant developments concerning their White Paper-related work.
Miller addressed a number of key issues surrounding measures proposed in the document, including the controversial affordability checks, whilst also highlighting that collaboration among stakeholders plays a crucial role in the effective regulation of gambling in the UK.
UKGC Acknowledges Misunderstandings on Affordability Checks
Miller admitted that there have been misunderstandings and confusion over the proposed financial risk checks and they can be attributed to the complex aspects of the measure. But he also noted that things have been made even more complicated because of misinformation by several parties attempting to push an agenda.
Among the issues that have been subject to misleading information in recent months is whether the affordability checks will require most UK gamblers to provide confidential information. The UKGC already made it clear that only 3% of gambling accounts will go through such checks, and according to Miller, most assessments will be "light touch", with just 0.3% of accounts likely to be subject to open banking data sharing.
Miller urged anyone who may have any concerns about this matter to review published material from the UKGC and take part in the ongoing consultation.
Miller also highlighted in his speech that improving the evidence base is among the key priorities for the Commission when fulfilling its responsibilities regarding the implementation of the White Paper recommendations.
Collaboration Key to Achieving Evidence-Based Regulation
The UKGC is taking a new approach to collecting data on gambling participation and the prevalence of problem gambling in the UK, and it already completed its pilot of the new methodology and released the findings from the pilot survey in May 2022. The Commission plans to launch the Participation and Prevalence survey in early 2024.
Miller has high hopes for the new methodology, saying it would be the largest survey of its kind once it's fully rolled out.
Concluding his speech, Miller stressed the importance of constant collaboration among relevant parties as well as input and feedback from stakeholders in making evidence-based changes to gambling regulation in the UK.