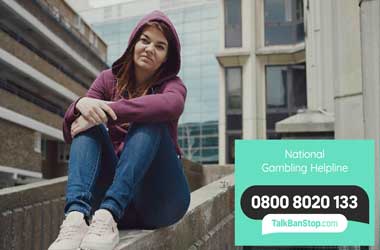 Summary:
Most of those who called the National Gambling Helpline last year reported problems with online slots
The number of callers citing challenges with sports betting dropped last year
GamCare is calling for the implementation of a £2 maximum stake for online slots
New figures released by UK charity GamCare show that the majority of individuals contacting the National Gambling Helpline last year had dealt with gambling problems linked to online slots.
There are now calls for online slot operators to strengthen their player protection measures and responsible gambling initiatives to address this issue.
Online Slots Main Challenge for UK Online Gamblers
According to new data published by GamCare, online slots accounted for 60% of problems reported by callers to the National Gambling Helpline in 2022-23, up from 34% in 2018-19.
The number of callers reporting challenges with betting exchanges also went up to 7.6% from 0.3% in 2018-19, with more people also struggling with problems related to online financial markets and trading products – from 0.02% in 2018-19 to 2.17% in 2022-23.
Interestingly, concerns raised regarding online sports betting were down from 34% in 2018-19 to 20% in 2022-23.
Contrary to common perception, it is not sports betting but online slots that most UK gamblers struggle with, according to Colin Walsh, lived experience manager at GamCare. While people often initially engage in sports betting, they eventually shift to other online gambling products like online slots, and with inadequate safeguards in place, players are unable to monitor the time and money they spend gambling, Walsh stated.
GamCare Supports £2 Maximum Stake for Online Slots
Overall, the Helpline catered to 5,660 callers last year, 73% of whom said they had struggled with online gambling. Of that number, the majority had experienced problems with online slots, highlighting the need for providers of this specific product to enhance their customer protection measures.
In this regard, GamCare has proposed a series of measures to curb harmful gambling arising from online slots in response to a consultation launched by the government on the issue.
The charity calls for the maximum stake for online slots to be set at £2 and for operators to be extra vigilant when dealing with customers aged 18-24 who are considered vulnerable to addiction.
GamCare also wants to see additional measures being introduced to minimize gambling-related harm, such as reducing the speed and intensity of online products, enhancing customer choice on direct marketing, and displaying net gambling time and loss. The charity also recommends that the £2 maximum stake be extended to other online casino games such as roulette.