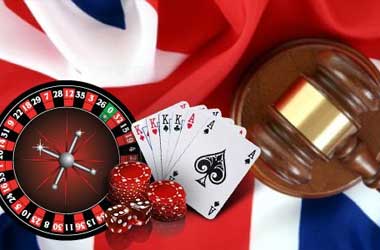 Summary:
The upcoming Whitepaper consultations will cover seven topics
The consultations will last for 12 weeks and will close by March 2024
The UKGC will continue to support the DCMS with its White Paper-related work
The UK Gambling Commission (UKGC) will initiate a second round of consultations in the coming weeks related to the Gambling Act Review White Paper recommendations.
Lasting for 12 weeks, the new set of consultations will cover seven topics, as announced by Tim Miller, the UKGC's Executive Director of Research and Policy.
Second Round of UKGC Consultations to Cover Seven Topics
In the UKGC's latest blog, Miller provided details of the upcoming consultations which will continue to fulfill the Commission's goal of progressing White Paper proposals "at pace".
For the new round of consultations, industry stakeholders and other relevant groups and organizations are encouraged to give their inputs on the following topics: socially responsible incentives, mandatory contribution to gambling harm research, prevention, and treatment otherwise known as RET levy, transparency of protection of customer funds, customer-led tools, financial penalties, financial key event reporting, and regulatory data.
On the subject of socially responsible incentives, the UKGC will gather ideas on proposed measures concerning incentives offered by operators, including free bets and bonuses. Such incentives must not encourage harmful or excessive gambling.
The introduction of a statutory RET levy is among proposals set out in the White Paper and in line with that, certain rules being implemented as part of the existing RET funding system would need to be removed, including the requirement to contribute to a set list of RET bodies. The UKGC will also consult stakeholders on that matter.
On financial penalties, the Commission wants to obtain feedback and advice on planned changes to how it calculates financial penalties when operators commit regulatory breaches. The changes are aimed at bringing greater clarity and transparency to the methods used by the regulator in calculating the penalties.
The UKGC last month unveiled two initiatives focused on obtaining more detailed operator data. The first relates to the frequency of provision, with the Commission planning to increase frequency for several licensees, from annual to quarterly. This is also covered by the upcoming consultations which will close by March 2024.
UKGC Pledges Continued Support for DCMS
The UKGC will also continue to support its sponsoring department, the Department for Culture, Media, and Sport (DCMS), as the agency also conducts consultations on other key White Paper proposals, such as stake limits for online slots.