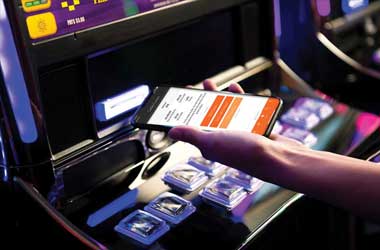 Summary:
Bacta CEO John White said many Brits still use cash on gaming machines
Cashless gaming has become the new trend, but cash should remain as a payment option
The UK White Paper recommends the introduction of cashless payments on gaming machines
Cashless gaming is increasingly becoming a trend nowadays but customers should still be given the option to use cash at gaming venues across the UK as there are still many who use ready money while playing.
That's according to John White, CEO of Bacta, the trade body representing the UK's amusement and gaming machine industry.
Many Slot Machine Players Still Use Cash
White recently acknowledged that industries are now going digital, especially in terms of payment transactions, and the gaming sector is no exception.
For instance, in UK pubs, which generate significant revenue from Category C £100 jackpot fruit machines, almost 75% of transactions are non-cash. Customers are allowed to play without having to use hard cash when making payments.
Commenting on the impact of the increasing use of cashless mechanisms in gambling, White said the amusement industry that Bacta represents also needs to adjust to meet customer demands. Otherwise, the sector will be placed at a disadvantage.
Bacta members are adapting to the trend by increasing their investment in digital technology, but White underlined the need to still provide a wide range of payment choices for customers, recognizing that cash is still being used by a large number of players, and therefore it cannot be totally phased out as a payment option, especially in low-stake gambling venues.
While Bacta strongly supports the introduction of a cashless system for gaming machines, players want to be able to choose how they pay, with cash remaining a top choice for many. This is why the industry should do more to accommodate this particular customer segment, White said.
UK Govt. Supports Cashless Gaming
The Bacta boss clarified that the government is open to implementing cashless gaming and is not resistant to the idea. In fact, it is among the proposals for the land-based gambling sector set out in the Gambling Act Review White Paper.
White said they are currently working with the government to implement measures that will reduce the risk of gambling harm once cashless gaming is rolled out.
Citing Bacta's strong record of cooperating and engaging with the government on gambling harm minimization efforts, White said they remain committed to providing a safe and secure gaming environment for players, with Bacta members operating with safer gambling in mind.