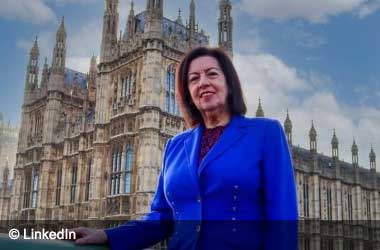 Summary:
MP Gideon calls on the UKGC to keep things in line with the political direction set by the govt.
The UKGC is currently conducting consultations on the White Paper recommendations
Gideon warns that undermining the UK gambling industry will have economic implications
As the UK Gambling Commission (UKGC) conducts its initial tranche of consultations related to the Gambling Act Review White Paper, a lawmaker has urged the regulator to ensure that the final proposals arising from the consultations are in line with the political direction set by the government.
Jo Gideon, the MP for Stoke-on-Trent Central, made the call amid ongoing "uncertainty" for customers and businesses regarding measures contained in the White Paper.
White Paper Uncertainties must be Addressed
In an op-ed for the Betting and Gaming Council (BGC), Gideon stressed that the consultations should serve as an avenue for all parties to "get things right" especially as jobs and investment could be at risk as part of the regulatory changes.
Ongoing consultations focus on game design, age verification in venues, customer choice on marketing, and affordability checks. Gideon noted that indecision on key aspects of the White Paper recommendations causes uncertainty for customers and businesses.
Citing the issue of affordability checks which have been the subject of intense debate in recent months, the Conservative MP said the measure should involve a "frictionless" process, according to what was originally proposed. Otherwise, customers will be forced to shift from licensed sites to unregulated, unsafe platforms.
Gideon Warns Against Undermining the UK Gambling Sector
Gideon represents a city that is home to a major online gambling company, bet365. In her op-ed, the Conservative MP highlighted the many benefits that the operator has brought to Stoke, including the creation of 4,000 jobs, most of which are tech and software roles.
Apart from Stoke, several other towns and cities across the country benefit from the wider industry, with operators supporting 110,000 jobs and generating £7.1 billion for the UK economy, according to Gideon.
Gideon noted that gambling, along with the legitimate businesses offering gambling services in the UK, are often "derided or judged". She warned that if this industry is undermined, the UK economy will be affected.
The Stoke MP made it clear that she supports the White Paper because it is balanced and proportionate, and introduced evidence-based reforms. Among measures that she welcomes include the establishment of an Ombudsman, enhanced spending checks, and modernization plans for land-based operators.
However, Gideon also noted that there are still certain aspects that must be clarified, and the consultations, spearheaded by the UKGC, should address that.