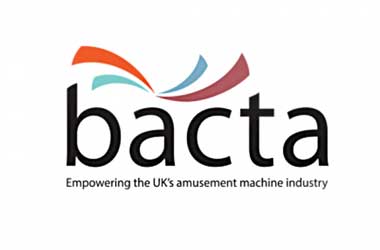 Summary:
Bacta addressed concerns over the possible proliferation of gaming machines by releasing the findings of its new survey
The new machine ratio will lead to a reduction in the overall number of gaming machines at AGCs
This will result in a drop in demand for electricity which will benefit the environment
Bacta, the trade body representing the amusement and gaming machine industry in the UK, has asserted that the "50/50 machine ratio", which is one of the key proposals included in the Gambling Act Review White Paper, will be beneficial for the gaming sector and the environment.
Number of Gaming Machines to Decrease as Part of 50/50 Ratio
In a recent blog post on its website, the association assured everyone that the new measure will eventually lead to a decrease in the overall number of slot machines. Bacta made the remarks in response to concerns the new machine ratio will result in the proliferation of gaming machines on the high street.
The new 50/50 machine ratio will replace the existing 20/80 ratio, allowing adult gaming centres (AGC) across the UK, which include bingo clubs and arcade venues, to operate an equal number of category B and category C or D machines.
Bacta conducted a survey on its members as to the potential impact of the new changes on their operations, and the findings have been positive, with operators saying the measure will see a reduction in the number of gaming machines in operation at AGCs throughout the country.
In particular, the number of category C machines will drop by around 10%, with category D games, tablets, and infills also projected to decrease by 20%. Ultimately, this will result in a fall in demand for electricity, which is good for the environment, Bacta said.
While the overall number of gaming machines is expected to drop, Bacta anticipates a 9% rise in the number of category B3 machines under the new 50/50 ratio, translating to around 900 new machines.
Industry Participation in White Paper Consultations Crucial
John White, Bacta's Chief Executive, said further reductions are highly likely with the lack of player demand and the machines becoming obsolete. The findings of the survey should allay fears that the new changes will lead to a rapid increase in gaming machines, White added.
Bacta, along with other industry stakeholders is providing evidence to the Culture Media and Sport Committee as part of the ongoing consultation process regarding the Gambling Act Review White Paper recommendations. White stressed the importance of participating in the consultation so that the industry's voice is listened to ahead of the full implementation of wide-ranging gambling reforms.