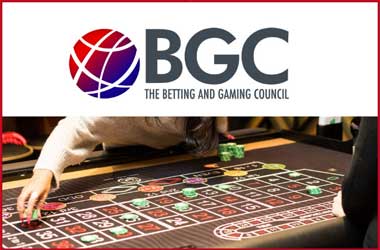 The Betting and Gaming Council (BGC), a trade industry group representing the interests of gambling operators in the UK, have revealed that they will be launching a new code of conduct which will be followed by all its members.
The new code will reportedly focus on the design principles used by vendors to develop their online offerings.
The BGC is set to enforce the new code by the end of September 2020.
The BGC has stated that the new code of conduct was designed to provide better protection for players, and reduce the prevalence of problem gambling in the UK. The specific items laid out in the new code were derived from the findings published in 2019 by the BGC's Safer Gambling Commitments team.
New Code Of Conduct
Some of the more notable items in the new code are a minimum 2.5 seconds on the game cycle speed across all products, the removal of turbo player options that allowed punters to race through games in record time, and a ban on multi-slot play, where punters can play several games at once.
Another key item in the new standards set out by the BGC are compulsory checks on player activity. Under this rule, member operators of the BGC will be required to conduct periodic checks on their players to ensure that they can identify potential cases of problem gambling before they get out of hand.
New VIP System for BGC Members
The BGC also announced a zero tolerance program against operator discrepancies with player VIP accounts, which they launched in cooperation with the UK Gambling Commission (GC).
Online casinos traditionally rely on VIP clients to boost their bottom lines. Due to recent concerns regarding the lenience that these VIP players are provided with respect to anti-money laundering rules, the BGC has set out a new VIP program system.
The new system requires potential VIP players to pass a stringent screening process before being accepted. Players under 25 years will also be barred from such programs. They will also be screened periodically thereafter. The new system will also enforce a clear structure for oversight, to ensure accountability for potential lapses. Gambling operators will also be held responsible for the conduct of all their affiliate partners.
Gambling operators will have to appoint an executive to oversee their VIP program for this reason, and individual account managers can no longer have bonuses based on the number of clients they attract.
Michael Dugher, BGC CEO, stated that the BGC's launch of a new code of conduct is a testament to their organization's commitment to keeping gambling fun and safe for all involved.