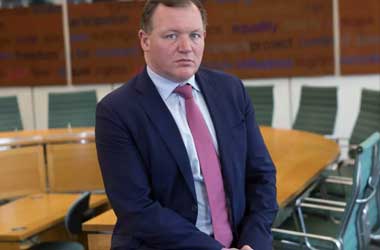 Summary
Minister Damian Collins asserted that the UKGC did not inform his department of the Commission's view on the PHE report
The PHE report, published in 2021, included cost estimates of the societal impact of gambling harms
The UKGC said the PHE's cost estimates were not reliable
The UK Gambling Commission (UKGC) is accused of not notify the Department for Digital, Culture, Media & Sport (DCMS) of its assessment of the cost reports from Public Health England (PHE).
DCMS Minister Damian Collins made the statement during a recent parliamentary questions session where he was asked by MP Andrew Bridgen about the exact date his department was made aware of the findings of the UKGC's evaluation of the PHE cost estimates.
PHE Gambling Harms Cost Estimates Not Reliable
In 2019, PHE, an executive agency of the UK's Department of Health and Social Care was tasked to conduct a review of gambling's societal harms. The review followed on from the DCMS' review of gaming machines and social responsibility measures.
PHE published the findings of its review in September 2021 where it stated that the annual economic burden of gambling-related harms was approximately £1.27 billion. Half of that (£647 million) would be directly shouldered by the government combined with costs related to mental health issues.
The PHE review found that gambling-related suicide had the largest social impact at £620 million. That figure was based on an average of 409 recorded gambling-related suicides each year in the UK.
However, the UKGC had deemed the PHE's cost estimates "unreliable" given that problem gambling rates have continued to drop since the report's publication in 2021. The latest figures from the regulator show that the rate of problem gambling in the UK fell to 0.2% in June 2021-June 2022 from 0.4% in June 2020-June 2021.
DCMS Was Not Given Formal Advice on PHE Report Assessment
Collins said his department meets with the Commission on a regular basis to discuss a range of gambling regulation issues, including evidence on gambling. The meetings, according to the minister, are part of the ongoing Gambling Act review. However, the UKGC did not inform him or any official of the department regarding its view on the PHE report.
Collins clarified that he did not receive any formal advice or notification from the UKGC on that matter. He said protecting people from gambling harms has remained a priority for the government and the relevant agencies and they will act based on the "best evidence" to make sure UK residents are given the right protections.