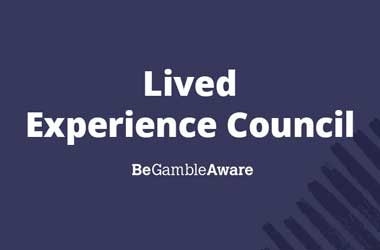 Summary
Anyone with direct or indirect experience of gambling harm is invited to join
The council will provide expert advice and unique insight to GambleAware
The new initiative is in line with the charity's commitment to community engagement
GambleAware recently announced the formation of a new "Lived Experience Council" which is aimed at bringing together individuals who have first-hand experience of gambling harm and allowing them to get involved in the charity's services and programmes. The move is in line with GambleAware's commitment to continuously engage with the community to better address issues related to gambling.
The independent charity is now welcoming applicants for the newly established Lived Experience Council, and those interested to join are encouraged to get in touch. Applications are open for people with direct lived experience of gambling harms, as well as individuals who are indirectly impacted by others suffering from problems linked to gambling.
Members of the council will play a vital role in informing the charity's everyday operations by providing expert independent advice and unique insight which will help in the running of the charity's various activities and campaigns. Additionally, they will become part of GambleAware's Board meetings and will also bring forth ideas and recommendations to assist the charity in developing effective strategies and to also help it improve its governance.
By sharing their experiences and stories to GambleAware and the community in general, council members will help promote a better understanding of the impact problem gambling can have on people, their families, and society as a whole. Lived experience knowledge is widely recognized as a key instrument to minimizing gambling harm. Similar initiatives have already been adopted in other countries, not just the UK.
GambleAware CEO Zoe Osmond said the newly-established council will help ensure that the voice of those who have personal experiences of gambling harm is amplified across all aspects of the charity's work. Their expertise and knowledge of the subject will have a great contribution to the charity's efforts to protect people from gambling harms, Osmond added.
GambleAware's work has long been centered on community engagement and inclusive involvement of those with direct gambling harms experience. The Lived Experience Council is just one of the charity's multiple community-based initiatives, which also include the formation of the ALERTS group and the Gambling Lived Experience Network (GLEN).
GambleAware Supports Mandatory RET Levy
Back in May, Osmond penned an open letter detailing the charity's duties, services, and programmes. In her letter, Osmond defended the call for a mandatory levy of 1% of GGY, saying more funds are needed for research, education, and treatment related to gambling harm