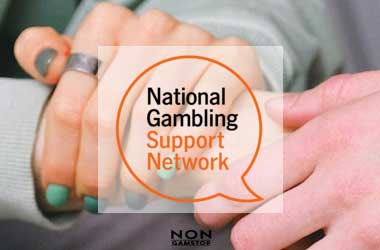 Summary:
GamCare has secured new funding from GambleAware and is now part of NGSN
The new funding will allow the charity to continue to operate the National Gambling Helpline
NGSN also welcomed Betknowmore as a new member of the network
GamCare has officially become a member of the National Gambling Support Network (NGSN).
The charity has announced it has secured funding for an additional three years from GambleAware which will enable it to broaden support for those experiencing gambling harm.
GamCare Aims to Improve Access to Gambling Harm Support and Treatment
Under the agreement, GamCare will continue to operate the National Gambling Helpline which offers 24/7 free confidential support for people with gambling problems. GamCare has been operating the Helpline for more than 25 years.
Moving forward, the charity will prioritize providing greater access to the Helpline and giving those dealing with gambling harm expanded options in terms of seeking treatment and support. Additionally, GamCare will enhance the digital tools and resources supporting the Helpline so that people with gambling issues will have a greater range of both self-help and direct support.
The NGSN, formerly known as the National Gambling Treatment Service (NGTS), is a network of organizations across the UK that offer free, confidential, and personalized support for individuals struggling with gambling problems as well as their families, friends, and loved ones who may be affected by their gambling.
GambleAware commissions the NGSN in partnership with expert organizations and agencies, with the main aim of continuing to improve access to treatment and support for people harmed by gambling and reducing the barriers for those seeking support. The network allows for strong collaboration among organizations involved in gambling harm prevention and treatment, and works towards providing tailored support for those who need it.
As GamCare joins the NGSN, it will play a key role in coordinating the network and achieving its goals while working with other partner organizations.
GamCare Chief Executive Anna Hemmings welcomed the renewed funding from GambleAware, saying it provides a fantastic opportunity for them to improve their services, reach more people and communities, and give them the best support.
Betknowmore Joins NGSN
The NGSN continues to grow with more charities joining the network, including Betknowmore, an organization established by individuals with lived experience of gambling harm.
By securing funding from GambleAware, Betknowmore will continue to roll out its three key programs across the UK that help people affected by gambling harm – GOALS, Peer Aid, and New Beginnings.
Frankie Graham, Founder & CEO of Betknowmore UK, said their services demonstrate the important role that people with lived experience play in combating gambling harm.