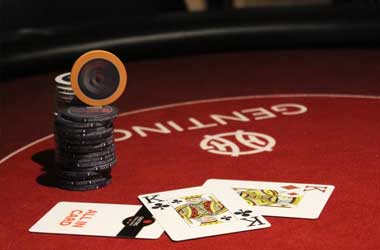 Genting UK, one of the largest casino operators in the UK, is ceasing its live poker activities.
The Birmingham cardroom has not been accepting customers since March due to the coronavirus pandemic.
The leisure and entertainment industry has been badly impacted by the global health crisis, with casinos and other gambling establishments worldwide forced to temporarily close as part of strict measures to contain the virus. Some of these businesses, which have had to deal with massive financial challenges, have decided to permanently shut their doors as the threat of COVID-19 remains.
The stoppage of live poker activities is just one of the massive impacts of the pandemic to Genting's business operations. Last week, the company already announced that it could close three of its casinos in the country, warning of potential job losses across its other UK sites.
In a statement, the President and COO of Genting UK Paul Willcock implied that the decision wasn't made lightly but was necessary to ensure business survival. The GMB union, a trade union composed of over 600,000 workers in the UK, disclosed that the three casinos in question are those located in Margate, Torquay, and Bristol.
The company's international operations are also hugely impacted by the pandemics, with Genting Malaysia also forced to downsize its operations, which could result in around 3,000 employees losing their jobs.
Genting Poker Series Bids Goodbye
With Genting no longer offering live poker in the UK, the Genting Poker Series now becomes a thing of the past. The popular series has run for almost eight years, having debuted back in 2012.
The latest development means that this year's season of the GPS would no longer proceed. The last event took place at Genting Club Stoke and paid out almost £30,000 in prizes. Two years ago, Genting also shut its online poker platform which ran under the iPoker Network.
Job Losses Expected
Genting UK's decision to halt its live poker operations was divulged by an anonymous employee who also said the company will cut around 98 jobs across the UK. The news was confirmed in a Facebook post by a Cardroom Manager at one of Genting's casinos.
The manager thanked their poker customers and offered his sympathy to those who have been affected by the "expected" job losses. Even before the news broke, there had been speculations that the British casino chain would discontinue offering live poker to its patrons. As of this writing, there has been no official statement yet coming from Genting's management.