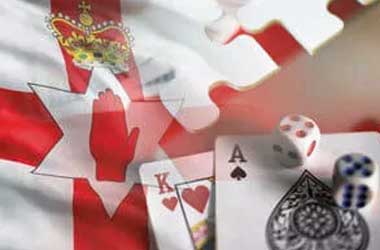 Politicians from Northern Ireland continued their push to reform the gambling industry by asking for guidance from their Westminster counterparts, which they eventually hope will lead to new gambling regulations.
The Stormont's All Party Group on Reducing Harm Related to Gambling will correspond with the Westminster-based Gambling Related Harm All Party Parliamentary Group ahead of the evidence sessions, which are scheduled to begin on September 2020.
According to a spokesperson from the Stormont group, they do not want to ban gambling. Instead, they wish to ensure that gambling can be undertaken without fear that vulnerable populations are being exploited for the financial gain of operators. The spokesperson also noted the success attained by the Westminster group, which is why the Stormont group sought their guidance in their upcoming inquiry.
The Stormont group aims to update and bolster what they said were Ireland's archaic gambling regulations, which were created in 1985. Called the Betting, Gaming, Lotteries and Amusements (Northern Ireland) Order 1985, the current gambling bill governing the entire industry contains no language policing mobile or online gambling.
This lack of guidance from the bill has led to many abuses from mobile and online operators, which has led to a serious problem gambling issue in the nation, particularly in Northern Ireland.
The Northern Ireland Department of Communities initiated a gambling legislation reform consultation last year, eight years after a similar move failed to overhaul the existing gambling laws. They set out three main goals for the new gambling bill: ensure that the gambling industry does not benefit criminals, regulate the fairness of the industry's offerings, and safeguard populations vulnerable to problem gambling.
Westminster Group Concludes Inquiry
The Westminster Group concluded an inquiry last week that took the better part of the year to complete. The group suggested a full ban on gambling ads and a wagering limit on online slots of just £2. Their report identified 30 recommendations all in all. They advocated for a retooling of gambling rules in the UK, stating that they believed the Gambling Commission is too soft on the industry.
The Westminster Group's chair stated that the gambling industry, worth millions of pounds per year, has ruined many people's lives on their way to massive revenues. The industry was also accused of being unwilling or incapable of policing themselves. The chair expressed his desire to work with his colleagues in Northern Ireland to help them seek gambling reform.