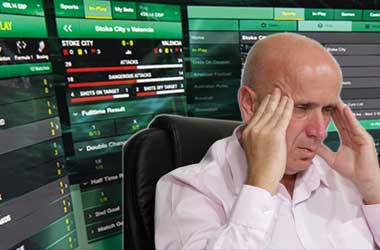 A recent academic study "On the normalisation of online sports gambling among young adult men in the UK: a public health perspective" published in the Journal of Public Health suggests that the current surge of online sports betting platforms—particularly their use of bonuses and promotions to lure new punters—could end up causing public health concerns that must be addressed before the effects become too hard to control.
Darragh McGee, the author of the study, wrote that sports betting has become normalized over the years, noting that this has had negative effects on young people, particularly young males.
The recent surge of mobile technologies and reduction of gambling regulations has led to the popular perception that gambling is not a vice but simply another fun aspect of sports fandom.
MgGee, who specializes in public health at the University of Bath, carried out interviews with 32 young males who gambled, aged 18-35 years old, from Bristol and Derry.
Anonymity, Bonuses Entice New Punters
The subjects believed that gambling is a normal activity, one that is essential for any serious sports fan. According to one subject, gambling has made it impossible for him to enjoy sports without thinking of placing a bet. He was unable to enjoy watching a game of football without knowing he had money on the line.
The subjects also said that they felt more compelled to gamble on sports with the advent of online sports betting platforms, which cloaks them in a degree of anonymity. In the past, a sports bettor would have to go to a physical sportsbook, reveal their identity and then place a bet. Today, there are fewer barriers preventing young men from betting, as betting apps are all easily accessible from their smartphones.
The subjects also pointed out that bonuses and promotions played a major role in luring them to make sports bets. One subject highlighted a promotion by Bet365, which doubled a new player's deposit up to £200. Despite the difficult wagering requirements before cashing out winnings, new players continue to be enticed by such offers.
The subjects also believed that online sports bets can easily lead to problem gambling behaviors. One subject disclosed that he has a lot of unpaid debts due to gambling.
Sports Teams Should Reject Gambling Firms
McGee has spoken out on the need for public debates on the continued normalization of gambling, warning that putting it off may put individuals, families, and communities at risk.
McGee called for key sports stakeholders to reject gambling sponsorships. McGee's study identified Luton Town FC and Everton FC as two sports clubs that should be emulated, for their refusal to be sponsored by gambling firms.