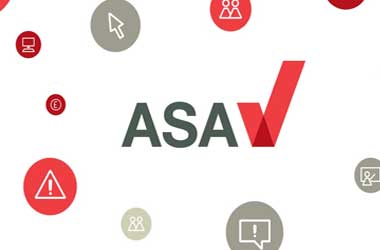 The UKGC is doing its best to deal with the increase of problem gambling in the country and is relying on other watchdogs to help keep gambling addiction numbers down.
The UK's Advertising Standards Authority (ASA) is being vigilant about gambling ads and has put in place stringent regulations to ensure that gambling operators comply with these requirements.
An advert from Coral has caught the attention of the ASA after a complaint was raised. The ASA decided to ban the Coral gambling ad but did not ban another gambling ad from Ladbrokes which also received a complaint.
The Coral Twitter account had put out a tweet in March 2020 that promoted wagering on the Cheltenham Festival. The operator offered to give players their stake back as a free bet if the horse they wagered on did not finish. This also had a video backing it up that aired as a television advertisement and it had a corny mix to it.
When a compliant was raised against Coal for being irresponsible, Coral countered that the promotion was merely a form of insurance and that it was not designed to encourage repeat play. Additionally, the promotion was voluntary and the players did not need to pay to qualify.
However, according to ASA, the ad broke rule 16.3.1 of the UK Code of Non-broadcast Advertising and Direct & Promotional Marketing (CAP Code). This rule mainly prohibits ads from encouraging players to gamble, which the ad was doing, in the opinion of the ASA.
The result is that the advertisement must not appear again in its current form and ASA warned Coral about encouraging gambling behaviour. This is not the first time Coral has been in trouble with the ASA. Last year another one of their ads got into hot water because the bonuses it offered were too enticing.
Ladbrokes Ad Passes
A complaint made against Ladbrokes, for an ad that aired on February 2020 did not get the desired result as the ASA allowed the ad to pass. The ad portrays people taking part in various daily activities made to look similar to casino games. This includes a man pumping gas and seeming playing slots with the price meter and a woman spinning red and black dresses like a roulette wheel.
The ad received a surprising five complaints saying that it portrayed gambling as being a priority in life. Ladbrokes countered that it was portraying gambling excitement in a symbolic way only and it was a fun parody.
The broadcast advertising watchdog Clearcast cleared the ad for broadcast and agreed with Ladbrokes. The ASA agreed with both of them and their assessments and rejected the complaints.