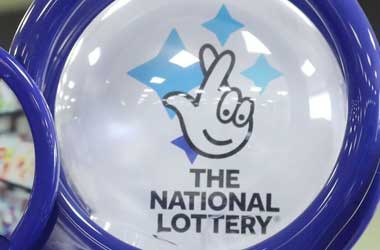 The UK is reportedly making plans to increase the minimum age for National Lottery products to 18 years old.
The current regulations allow 16 and 17-year olds to play lottery style games.
One of the reasons for increasing the age limit is to stem the tide of underage problem gambling in the country.
The move could be enacted as soon as 2023, which is also the year the National Lottery's license with Camelot is scheduled for renewal.
Industry experts believe the UK government will be taking a firmer stance on gambling regulations in the coming years. This move is expected in response to a wave of studies that revealed the number of underage punters is growing.
There are an estimated 200,000 underage lottery players in the UK. A number of responsible gambling advocates believe that there are at least 55,000 underage punters who could be considered problem gamblers. While the lottery remains the most popular product among the younger population, significant numbers also play National Lottery products online and purchase scratch cards at gas stations and supermarkets.
The issue of underage lottery players has long been controversial in the UK. Presently, although UK residents under the age of 18 are technically barred from gambling, 16- and 17-year olds are allowed to play lottery games. This exception has been criticized by anti-gambling advocates over the years.
Matt Zarb-Cousin, from the Clean Up Gambling group, said that previous research indicates that the younger one starts gambling, the higher one's chance of becoming a problem gambler. By allowing children to play lottery games, Zarb-Cousin argued, the UK government was setting them up for potential gambling issues in the future.
While Zarb-Cousin admits that gambling is a personal choice, he wants only adults to have the option to make this choice and not children.
Lottery Normalized Among UK Teens
In the UK, it has now become a rite of passage for many teens to buy lottery tickets as soon as they turn 16. The Camelot Group, which operates the UK National Lottery is aware of this trend and has tried to tap into this market in the recent past.
The Camelot Group released a scratch card in 2019 based on the popular reality TV show "Love Island" as a key component of its campaign to appeal more to younger punters.
Currently, the Camelot Group has two draws per week for their Lotto and Thunderball offerings, which take place every Wednesday and Saturday. The two games—along with the EuroMillions are highly popular in the UK, bringing in millions of pounds in revenue per year