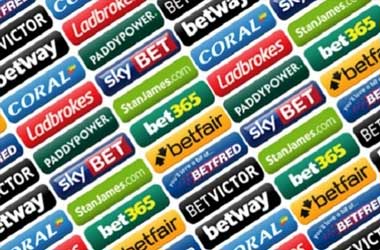 Gambling firms in the UK redirected funds earmarked for addressing problem gambling activities. Reports state that over £100 million in funds were redirected; leading to a number of gambling addiction experts and advocates to warn of the undue influence the firms have on how such funds are utilized.
The funds were pledged in July 2019 by William Hill, SkyBet, Bet365, Flutter and GVC, owner of Ladbrokes, in what was generally perceived to respond to public calls for a 1% tax on all gambling revenues to bankroll treatment, research, and education for gambling addiction.
Originally, the firms stated they would route the funds via Conservative peer Lord Chadlington's charity Action against Gambling Harms (AGH). The agreement was recently vacated by the Betting and Gaming Council (BGC), the industry union, who stated that the funds would be redirected to another charity, GambleAware.
More than 40 gambling addiction experts and academics penned an open letter to Matt Hancock, the health secretary, and Oliver Dowden, minister for culture, arguing that the firms' decision showed why a compulsory tax was needed.
According to the letter, while the funds may be used by GambleAware for a good purpose, the fact that betting firms can simply choose to subvert their own agreements indicate how strong their influence is. Furthermore, the experts noted that the gambling firms' promise to supply the funds was made last year, with nothing to show for today.
The letter calls for a compulsory levy on gaming firms' revenues, with the resulting funds being allocated directly to established bodies such as the National Institute for Health Research and UK Research and Innovation.
Dr. Heather Wardle, one of the signatories of the letter, contended that the betting industry's influence on which bodies to fund may imperil the stated mission of reducing problem gambling in the UK.
AGH was reportedly blindsided by the decision. In December 2019, an AGH update stated that five firms already contacted Lord Chadlington to assemble committees for the spending of the funds. Labour MP Carolyn Harris, a prominent advocate for stricter rules on betting firms, stated that the transfer of funds raises questions about the betting firms' plans for the money.
The BGC stated that their members' decision to shift the funds to GambleAware was due to the AGH being insufficiently equipped to deal with the research, education, and treatment (RET) of problem gambling. The AGH was originally not tasked with performing RET, but with allocating and monitoring the spending of the funds.