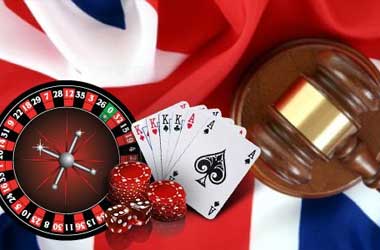 Summary
UKGC releases latest iGaming market report for Jan to March 2022
iGaming has registered lowest GGY since lockdown
UKGC continues to warn operators to be vigilant in protecting players
The UK Gambling Commission (UKGC) recently released its iGaming market report for the fourth quarter ending Jan to March 2022.
The total gross gaming yield for the fourth quarter was a combined £1.2 billion which was a drop of one percent from the third quarter ending October to Dec 2021 which brought in £1.3 billion.
The fourth quarter GGY is the lowest number recorded since the lockdown in 2020.
iGaming Report For Jan to March 2022
The UKGC report shows that there was a 5 percent increase in the total number of iGaming accounts in the country but there was also a reduction in total wagering. Sports betting accounts that were active went up by as much as 11 percent while active online slot accounts reported a 5 percent increase.
March registered the highest number of active sports betting accounts which stood at 6.3 million and one reason for this high number was due to the popular Cheltenham Festival that took place mid-March. While the total active accounts peaked during the fourth quarter, the overall amount of spins and wagers dropped to £19 billion, which is a 2 percent decrease from the last quarter.
One reason for this big drop was due to the diminished contribution from the slots sector which is considered a high risk sector. The GGY from slots dropped by as much as £541 million, when you compare the fourth quarter results with the third quarter.
Since the lockdown began, the highest GGY generated was during Jan to March 2021 when the market pumped out £1.65 billion.
UKGC Asks Operators To Be Vigilant
The UK has a thriving online gambling market and with the GGY dropping in the fourth quarter, one can expected iGaming operators to push harder by upping their marketing and advertising budgets.
The UKGC is aware of this and has sent out another cautionary message to licensed gaming operators asking them to continue to be vigilant to protect all of their players, especially vulnerable gamblers. The UKGC informed all of its licensed operators to be aware that many players are still recovering from the pandemic. Many of them are dealing with personal and financial issues and need to be protected from going overboard at online casinos and sports betting sites.