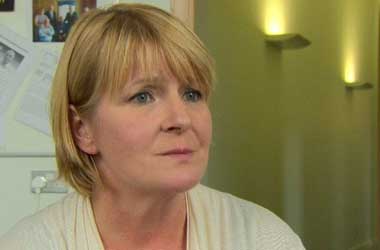 Summary
Craig Whittaker MP did not disclose his gambling links during a recent debate
Anti-gambling campaigners argue Whittaker violated the Code of Conduct for MPs
The Parliamentary watchdog says the office won't launch an inquiry into the matter
The UK's Parliamentary Commissioner for Standards has come under fire for failing to investigate an MP who defended the gambling industry during a recent debate on gambling-related harm but did not divulge that he had received donations from a gambling company.
MP Did Not Disclose His Previous Link with a Gambling Firm
During the debate which took place at Westminster Hall on March 29, Conservative MP Craig Whittaker warned the government against implementing gambling reforms that will only do more harm than good. The Calder Valley MP also said that a nanny-state approach won't be effective in resolving the ongoing issues faced by the UK gambling industry, adding that imposing strict measures will only push more gamblers to the black market
However, throughout his lengthy statement, Whittaker did not mention that he previously received a free Euro 2021 ticket and hospitality amounting to £3,457 from gambling giant Entain which currently operates some of the world's most prominent gaming brands including Ladbrokes, Coral, and partypoker.
The other MPs who participated in the debate were able to disclose their previous associations with the sector, including Aaron Bell MP and Laurence Robertson MP.
Whittaker's failure to disclose his previous link with a gambling firm during the debate is in breach of the Code of Conduct of MPs which requires them to be transparent about their financial interests, which include donations given to them over the past year.
This prompted anti-gambling campaigners to write a letter to the Parliamentary Standards Commissioner Kathryn Stone OBE urging her to look into Whittaker's actions. The Clean Up Gambling campaign questioned Whittaker's contributions to the debate, saying his statements indicated a declaration of support for the gambling industry.
Parliamentary Standards Commissioner Not Fit for Purpose
The parliamentary watchdog responded to the letter and stated that the office is unlikely to investigate Whittaker's comments as he made his statements in broad terms in relation to gambling-related harms. As a result, the parliamentary watchdog was accused of favoring the gambling industry.
Reacting to the response from Stone's office, the director of the Clean Up Gambling campaign Matt Zarb-Cousin has hit out at the Parliamentary Standards Commissioner, saying she isn't doing what she is supposed to do. Cousin said the inconsistencies of the parliamentary watchdog will lead to more MPs making false claims just to protect the industry's interests.