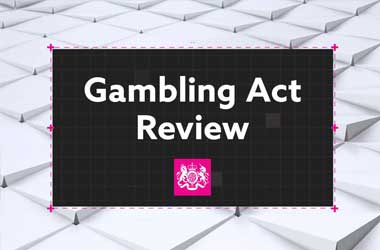 Summary:
UK gaming regulator opens first set of white paper consultations
The focus will be on six areas with the main focus on financial risk checks
The DCMS also opened its consultation on stake limits for online slots
The UK Gambling Commission (UKGC) has officially launched its first set of consultations related to the Gambling Act Review White Paper.
These consultations will allow gaming operators, academics, health and treatment experts, and other gaming stakeholders to give their input on the implementation of major gambling reforms which are primarily aimed at strengthening protections for players.
UKGC Consultation To Focus On Key Areas
The UKGC's first tranche of consultations will tackle six subjects: financial risk and vulnerability, strengthening age verification in premises, improving consumer choice on direct marketing, remote games design, regulatory panels, and personal management licences.
The consultation regarding financial risk and vulnerability will inform the implementation of "finance risk checks", which is one of the key recommendations contained in the White Paper.
Under the new measure, customers will be subject to risk-based checks to prevent them from incurring high losses and minimize harm. The White Paper recommends a monthly and yearly net loss threshold for conducting the checks. Those losing £125 per month and £500 per year will be subject to initial checks, while an enhanced, more detailed financial assessment will be carried out for those recording losses of £1,000 in one day or £2,000 within 90 days.
This particular measure is a less-intrusive alternative to the previously proposed "affordability checks" which were among the most highly debated reform topics in the lead-up to the publication of the White Paper.
UKGC Executive Director for Research and Policy Tim Miller said many of the proposals in the White Paper have already had a significant amount of engagement and now the main focus of the Commission and the government is to obtain ideas on how further controls and protections can be implemented in practice.
Views gathered through these consultations will also help the government develop implementation frameworks for reducing the speed and intensity of online products, conducting age verification checks for smaller venues, and introducing an opt-in option for players regarding direct marketing efforts by operators.
Consultation on Stake Limits for Online Slots
The introduction of new stake limits for online slots is also among the top priorities for the government, with the Department for Culture, Media & Sport (DCMS) also launching a consultation on this area.
Under White Paper proposals, maximum stake limits for online slots will range from £2 to £15, with those aged 18-24 subject to further restrictions. This measure will bring online slots into line with slot machines at land-based gaming venues which already have strict stake limits.