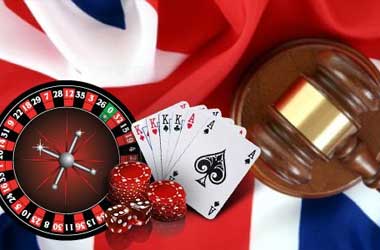 Summary
The latest figures from the UKGC show online and retail GGY up 1% and 6% respectively
Year-on-year comparisons shouldn't be made due to differing operating circumstances
Operators are reminded of their responsible gambling obligations despite the fall in problem gambling rate
Online gambling operators in the UK reported a slight increase in total gross gambling yield (GGY) during the first quarter of the financial year, with revenue also up at land-based venues, which is good news for the industry as it continues its post-pandemic recovery.
Online GGY Up 1%, Retail Up 6%
The latest figures from the UK Gambling Commission (UKGC) show that online total GGY from April to June in the financial year 2022-2023 was £1.2 billion, which represents a nearly 1% rise from the figure recorded during the previous quarter (January to March). Of that number, slots accounted for £565 million, a 4% increase from Q4 (January to March) in the 2021-2022 financial year.
The total number of bets/spins rose by 5% to 18.7 billion, with the average monthly active accounts also up 5%.
Meanwhile, licensed betting operators (LBOs) located on the UK's high streets reported a 6% increase in GGY to £584 million during Q1 of the financial year (April to June). The number of total bets and spins also rose by 3% to 3.3 billion.
In publishing the latest data, which covers the period between March 2020 and June 2022 and includes online and in-person gambling, the UKGC has warned against making year-on-year comparisons owing to "differing operating circumstances" between 2020 and 2022. This is mainly due to the lockdown measures implemented during the period.
Land-based venues, including casinos and retail betting shops, had been forced to suspend their operations during certain months in 2020 and 2021 due to a rise in COVID-19 cases.
Similarly, the Commission also advised caution when making comparisons with the industry statistics dataset, stating that the market impact data could include bonuses and free bets.
UKGC Expects Extra Vigilance from Operators
The same report also shows that problem gambling across the UK has dropped to 0.2% in 2022, compared to 0.4% in 2021. But the UKGC said the industry shouldn't be compliant and must continue to fully comply with their responsible gambling obligations, given that the problem gambling rate among young players aged 16-24 years old sits at 0.8%.
The UKGC said operators must be extra vigilant as many people would still feel vulnerable as a direct impact of COVID-19. They have been reminded to observe care when accepting new customers and to consistently adhere to the Commission's updated guidance which has been in effect since the start of the pandemic in 2020.