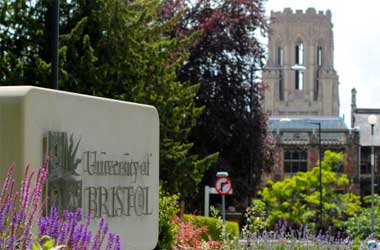 Summary
GHRC is dedicated to increasing understanding and awareness of gambling harm
The new center is funded by independent UK charity GambleAware
The launch comes as gambling participation in the UK returns to pre-pandemic levels
A new academic research center established to study and promote a deeper understanding of the diverse impact of gambling harm across the UK has opened at the University of Bristol.
GHRC To Adopt Evidence-Based Approach
The Gambling Harms Research Centre (GHRC) at the University of Bristol is the first of its kind in the country and aims to raise awareness of the dangers of gambling. It will operate as an independent hub, receiving funding from GambleAware. The UK gambling prevention and treatment charity has allocated £4 million to support the facility's operations over the next five years.
The new center will adopt a multi-disciplinary, evidence-based approach to examine the impact and complexities of gambling-related harm and why it should be considered a serious, ongoing public health issue.
Professor Agnes Nairn, Pro Vice-Chancellor of Global Engagement at the University of Bristol, said the newly-established GHRC will help shine the light on an under-research area, with support from individuals who have expertise on the subject, including the top researchers, anthropologists, and computer scientists around the world.
Some of the key areas that the center aims to improve include consumer protection both in physical and online environments, support and treatment, and awareness of the harms posed by gambling. Additionally, GHRC will also look at addressing relevant issues related to gambling, such as how it is practiced and what brings about harmful gambling, and how social inequalities make things worse.
UK Gambling Participation on the Rise
The launch of the new research center comes amid the recent rise in gambling participation across the UK. Latest figures show that gambling participation in the country has gone up to 59% in 2021, up 3% from 2020 when the COVID-19 pandemic hit.
The current pattern indicates that gambling is set to return to pre-pandemic levels (in 2019, before COVID-19, the figure stood at 61%), which poses more dangers to gamblers, especially with the increasing popularity of online gambling and the rising cost of living.
GambleAware CEO Zoe Osmond said this investment highlights the organization's commitment to world-class, independent research dedicated to gambling-related harm. Osmond said they're confident that GHRC will provide long-term benefits and make a great contribution to the government's ongoing efforts to minimize gambling harms. UK's Gambling Minister Chris Philp has welcomed the launch of the new center, saying it will enhance our awareness of the issue.
The government is set to publish its Gambling Act review in the coming months, which is expected to include a raft of new measures and reforms aimed at strengthening player protection and reducing gambling harm.