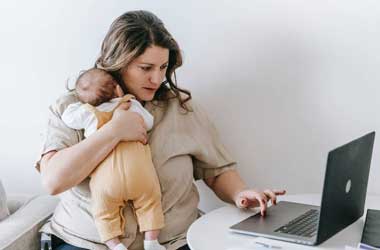 Summary:
Coral allegedly paid parenting bloggers to redirect mothers to its online gambling website
The blogs in question promoted online casino and online bingo to women and new mothers
Entain said it was not involved in the practice and is not actively targeting vulnerable people
Coral which is a big gambling brand in the UK and part of the Entain Group has been accused of partnering with parenting bloggers to attract new mothers to its online gambling offerings.
The writers were allegedly paid by Coral to embed links to its online platform in various articles, including those that offer parenting advice and even those about baby food recipes.
ASA Pulls Up Coral For Unethical Practices
Coral's online games were allegedly presented in some posts as a way to reduce stress, especially for new mothers, while other parenting blogs would highlight the financial benefits of gambling online. These violate the guidelines of the UK's Advertising Standards Authority (ASA) which state that gambling ads must be socially responsible and that gambling must not be presented as a solution to financial problems.
The blogs in question promoted games that are more popular with women, such as online bingo or online casino, and incorporated links that would redirect readers to the Coral website.
The bloggers were paid to do the job, according to a source with knowledge of the alleged deals. The articles required approval from Coral staff before being published, the source added.
This is just one of the tactics adopted by gambling operators to tap into the female demographic, considering that gambling participation rates among women are much lower than in men.
Health experts have denounced the "predatory" practice, citing the potential impact it can have on women's mental health and financial well-being.
Entain Responds To Complaints
Entain, Coral's parent company, was quick to distance itself from the controversy, saying the articles that contained links to the Coral website had been published between 2014 and 2016. The gaming firm acquired Ladbrokes Coral in 2018. A spokesperson for the company said neither Coral nor any Entain brand actively targets vulnerable people, including young mothers, via affiliate marketing.
Entain promised to take action and try to get the articles removed as soon as possible and maintained that it has not entered into such agreements with any of the sites in question.
But the company fell short of saying whether or not Coral had been involved in the practice in the past. It also said that third parties could be linking to its gaming sites, which is beyond its control. One of the blog posts already confirmed that it had an affiliate marketing deal with Coral.