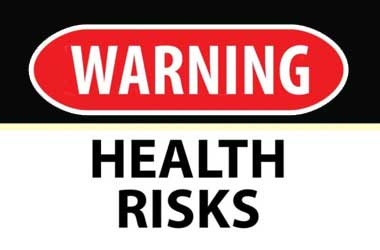 Summary
Just 3 in 10 think health messaging on betting products are effective
Only 8% of participants support a ban on promotions and free bets
BGC reiterates draconian measures will only lead customers to the unregulated black market
The general public in the UK are not convinced about placing compulsory health warnings on betting products will help in the government's fight against problem gambling.
A YouGov study commissioned by the Betting and Gaming Council (BGC) found that only 3 in 10 Brits believe the measure would be effective.
Low Public Support for "Prohibitionist" Measures
Anti-gambling campaigners have been advocating for health messaging on betting products, similar to those on cigarettes, to tackle problem gambling, but a huge majority (71%) of survey respondents don't buy the idea.
Furthermore, nearly half (47%) of those polled don't think imposing a ban on gambling promotions, including free bets would make any difference to the country's problem gambling rates which currently sit at 0.3%, down from 0.4% recorded in 2021.
Survey results show only 3% of the UK public are confident about the effectiveness of compulsory health warnings on betting products, while just 8% believe a ban on promotions and free bets would be very effective at addressing problem gambling.
BGC Chief Executive Michael Dugher said these draconian measures being proposed by "prohibitionists" will only result in more people turning to the black market which has been illegally accepting billions in bets each year. Dugher said the government cannot apply the same approach to betting and tobacco as they are entirely different from each other.
The latest YouGov survey comes as the government's Gambling Act Review nears conclusion. After being delayed multiple times this year, the White Paper – which is set to introduce major reforms to UK gambling regulations – could be published in early 2023. The new UK Prime Minister Rishi Sunak is reportedly backing stringent measures aimed at providing better protection for players and is pushing for the publication of the Review as soon as possible.
Remote Operators Urged to Submit Feedback on SR Code Consultation
Meanwhile, the UK Gambling Commission (UKGC) has urged online casino operators and others to provide feedback on its consultation regarding new customer care interactions initially announced in April 2022. The new changes which fall under the Social Responsibility Code Provision (SR Code) include a set of new measures to spot indicators of gambling harm, with operators required to take prompt action to protect at-risk customers.
Operators have until January 23, 2023 to submit their feedback. The new SR Code changes could be implemented by February 12, 2023.