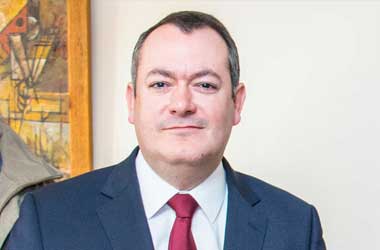 Summary
Michael Dugher said problem gamblers must be the main focus of gambling reform
He reiterated that strict measures will push more people to the black market
Dugher made the statements ahead of the upcoming publication of the White Paper
With the publication of the Gambling Act Review White Paper looming, Michael Dugher, Chief Executive of the Betting and Gaming Council (BGC), has warned lawmakers against implementing stringent measures that would only be damaging to the industry and would not help in addressing problem gambling.
The former Labour MP recently spoke with The Times about the potential implications of extensive gambling reforms planned by the government.
Blanket Measures Will Push Players to Illegal Sites
Citing the results of a new survey conducted by the UK Gambling Commission (UKGC) which shows that problem gambling rates across the country have fallen to 0.3%, Dugher stressed that any reforms pertaining to player protection must focus on the 0.3%.
Among a number of measures said to be included in the Gambling Review are affordability checks, as well as further restrictions on marketing and advertising, including phasing out sports sponsorships.
Dugher previously stated such actions would only result in more people turning to the black market. He maintained this stance during his interview with The Times, saying a blanket approach would only make the situation worse.
Dugher's view is backed by a recent YouGov study commissioned by the BGC which found that 70% of British punters do not support affordability checks.
According to Dugher, intrusive processes, such as requiring documents from players to prove they have the funds to afford their gambling, will push customers away from the regulated market. Chances are, they'll go to unlicensed sites to continue to gamble where they are at higher risk of experiencing gambling harm due to the lack of player protections.
As illegal operators continue to attract players, the licensed sector will suffer revenue declines which translate to tax losses for the government. Presently, the regulated gambling market is contributing £4.2 billion to the UK economy each year. That will significantly decrease if more and more customers leave the licensed market in favor of the black market.
Govt. Must Focus on Problem Gamblers
The government must concentrate its efforts on problem gamblers and those who are most vulnerable to gambling harm and "leave everybody else alone", Dugher said. This can be done by using technology and markers to assess a person's vulnerability to gambling-related harm, he added.
Gambling Minister Paul Scully did not provide an exact date for the publication of the White Paper, though he stated it will be out "in the coming weeks".