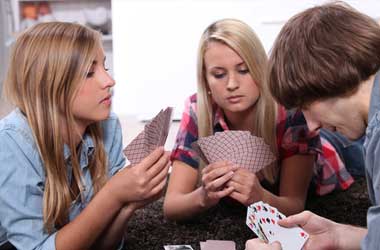 Summary
The new study found that 31% of young people gambled in 2021, down from 37% in 2020
That decline shows that tougher gambling restrictions are working in the UK
The UKGC noted though that 0.9% of young people are still identified as problem gamblers
The UK Gambling Commission (UKGC) released its latest report on the impact of gambling on young people after a two-year delay due to the pandemic.
The survey showed "encouraging" data in terms of regulated age-restricted products, which means that gambling safeguards aimed at protecting children and young adults from harm were somehow effective. such as GameStop However, the regulator noted that there remains a group who still struggle with gambling.
31% of Young People Gambled in Past 12 Months
The latest "Young People and Gambling Report" surveyed 2,559 students and teens aged 11 to 16 who were attending academies and maintained schools across England, Scotland, and Wales. Of those surveyed, 31% said they had used their own money to gamble in the past 12 months. That's compared to previous results published in 2020 which showed that 37% of 11 to 16-year-olds had engaged in gambling activity.
Arcade games were the most popular among young people, registering 22% engagement, followed by bets with friends or family at 15%. Engagement with products related to the National Lottery declined in 2022, with scratch cards and instant win games registering 1% engagement, down from the 7% registered in 2020.
Overall, 23% of survey respondents had spent their own money on regulated forms of gambling, with those aged 14-16 mostly the ones who would spend their money on unregulated forms of gambling, such as card games and bets played with family members and friends.
Problem Gamblers Accounted for 0.9%
The study classified 0.9% of young people as problem gamblers, while 2.4% are at-risk of gambling harm. Non-problem gamblers account for 27.3%. Of those identified as at-risk gamblers, 3.2% were boys and 1.8% were girls. But there is no notable gender variation when it comes to the problem gamblers classification. The study adopted the DSM-IV-MR-J Problem Gambling Screen to determine the numbers.
The 2022 report noted that family members have a direct influence on children's gambling behavior, with 36% revealing they're more likely to gamble when they see family members also engaging in gambling activities. That's compared to the 16% who said they would still spend their money on gambling even without seeing any family member gamble.
The majority of those who had gambled in the past year (78%) cited the "fun" element of gambling as their main reason for getting involved in the practice, while 36% were leaning more towards the possibility of winning something.