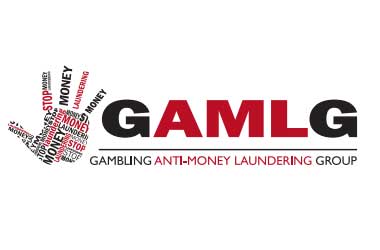 Summary
The workshop aims to promote best practice and reduce money-laundering risks
A total of 80 gambling delegates participated in the Training Day
Representatives from UKGC, NCA, and KPMG spoke at the workshop
The UK's Gambling Anti-Money Laundering Group (GAMLG) recently held its first Training Day with support from the Betting and Gaming Council (BGC).
The workshop was attended by 80 delegates representing 30 betting and gaming operators in the country, such as Entain, William Hill, Betway, Playtech, Genting and Gamesys.
GAMLG was established in 2016 to reduce money laundering risks throughout UK's gambling sector. The group has been working to develop training tools promoting best practice and compliance among its members and the industry as a whole, conduct a review of enhanced due diligence processes, as well as devise an industry protocol to address regulatory failings.
BGC's entire membership, including , retail bookmakers, and land-based casinos, is covered by the GAMLG.
Operators Urged to Adopt Industry Best Practice
During the Training Day, members were urged to consider emerging risks in the gambling sector as well as adopt best practices to combat money laundering. The BGC emphasized the need to drive up standards and promote best practice among its members to keep gambling safer and crime-free. This is despite the industry being rated as low risk for money laundering and terrorist financing in HM Treasury's most recent National Risk Assessment.
Among the speakers invited to the workshop were Claire Wilson of the UK Gambling Commission (UKGC) and Graeme Biggar who currently serves as director-general of the National Crime Agency (NCA). The topics discussed include the country's existing regulatory landscape, the challenges facing the industry in tackling money laundering, and lessons from enforcement cases.
Representatives from the UK Financial Intelligence Unit were also in attendance, providing advice on SARs best practice. The KPMG also delivered a tutorial on how to build a culture of compliance across the sector.
Massive Fines Over AML Failings
Anti-money laundering measures being implemented within the industry have come under the spotlight recently after several operators were fined by the Gambling Commission for anti-money laundering (AML) and social responsibility failings.
Among them was 888 which was slapped with a huge £9.4 million fine for AML breaches in March. Earlier, BetVictor and Genesis Global were also fined £2 million and £3.8 million respectively for the same violations.
The BGC is currently providing secretarial functions to the GAMLB. Former NCA director-general Keith Bristow QPM serves as independent chair of the group.