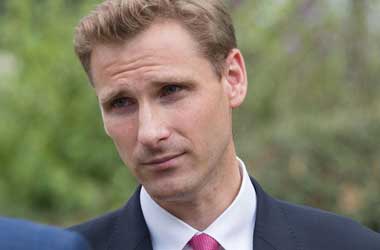 Summary
UK DCMS gambling minister shares plans to minimize problem gambling
Push to create a data repository for UK players
Info on white paper that looks at 2005 Gaming Act
In his speech at GambleAware's ninth annual conference, UK DCMS gambling minister Chris Philp dwelt on plans to neutralize gambling harm.
The minister also dished out an update on the White Paper that reviews the archaic 2005 Gambling Act legislation.
Data Repository, Intrusive Measures Among Plans
Philp underscored the need for gaming operators to look into customers who are at the cusp of slipping into gambling harm. He said such a system will check extravagant online gambling spending. He also sounded keen on exploring how technology and data from credit reference agencies can aid the smooth functioning of preventive measures. However, Philp mollified the statement by saying that the initiatives should be agreeable for gambling customers.
The DCMS minister also clarified that the checks should be based on financial circumstances and assist gaming operators in identifying problem gambling cases. He also invited operators, financial service companies, the UK gambling industry, and the UK Gambling Commission (UKGC) for a data-sharing agreement.
In his call for a data repository, Philp invoked the need for mutual trust and cooperation between different gambling operators. He cited that the average gambler in the UK has three betting accounts on average, each with a separate firm. Problem gamblers and young players have even more accounts. Therefore, a data bank will help operators detect and prevent a possible slide into gambling harm.
Philp also applauded self-exclusion scheme service GAMSTOP for their Single Customer View (SCV) approach as an excellent preventive measure. He commended the provider for its approach to tackle the growing concerns of problem gambling. However, Philp adopted a conciliatory tone on affordability checks. Philp said that forcing customers to spend more than £100 to provide bank statements was an unwelcome measure. The statement took off some edge from his otherwise ambitious set of plans.
Philp Extols UKGC, Dwells on White Paper
The minister commended the UKGC on its regulatory measures like enforcing a ban on credit cards, age verification, and COVID-19 preventive guidelines. Philp expressed his desire for the UKGC to evolve into a strict regulator. He also elaborated on plans for the upcoming White Paper that looks at the 2005 Gaming Act.
He added that the paper would dwell on the strategy to ensure that the UKGC is armed adequately to deal with the various challenges in the gambling sector.