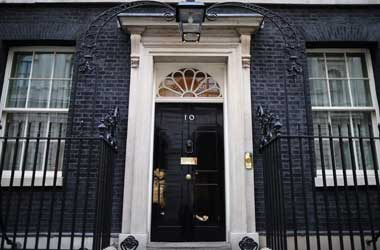 Inside reports from the UK government claim that the gambling industry is going to experience a shakeup. These reports suggest that Prime Minister Boris Johnson is keen on having Downing Street take charge of the gambling legislation review going forward.
This comes as a surprise as the Department of Digital, Culture, Media, and Sport (DCMS) was expected to review gambling regulations this autumn.
It seems that two of Prime Minister Boris Johnson's closest advisers have been pushing for an overhaul of the 2005 Gambling Act. Dominic Cummings and Munira Mirza have supposedly taken interest in pushing for a large-scale curbing of gambling activities in the UK, especially on advertising.
Ex-PM Tony Blair's administration who passed the 2005 Gambling Act and opened up the UK to legalized gambling with some of the most relaxed gambling laws among first world countries. If Downing Street gets their way, the UK gambling operators will not have as much free rein as before.
One of the reasons why there is a push to get Downing Street to lead gambling reforms in the country is because many gambling opponents believe that DCMS has conflicting interests and is not in the best position to carry out gambling reforms. The UK government is under pressure from all sides to take more drastic measures and stem the rise of gambling addiction in the country.
The House of Lords has also seen a group called "Peers for Gambling Reform" which represents more than 150 peers demanding quick action on the UK gambling situation. They are requesting for several measures that are meant to protect gamblers from harm.
This includes strict affordability checks on gamblers and forcing firms to be liable if they can't protect customers from harm. Additionally, they want stake limits and speed restrictions on gambling products as well as strict testing on any new gambling products coming to the market.
Pro-Gambling Influence Striking Back
While the gambling reform side has been making strides, the pro-gambling political forces are girding up for a tough fight. The Betting & Gaming Council will be leading the fight back. The council is chaired by veteran lobbyist Brigid Simmonds and Michael Dugher serves as the CEO.
The BGC has pointed out in the past that imposing harsh regulations on the gambling industry will ultimately reflect on the players and could result in many players moving away from licensed gambling operations and turning towards unlicensed gambling sites. This will have an adverse impact as it will expose these players to greater risk.