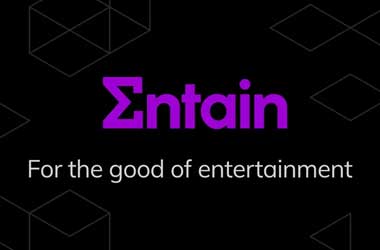 Summary
Entain was forced to pay a record £17 million for breaching AML and safer gambling laws
It is the second regulatory settlement for the operator in three years
The UKGC warns that the gambling giant could lose its licence over serious failures
Entain has been slapped with a record £17 million fine over multiple anti-money laundering and safer gambling failures. This is the second time in just three years that the gambling giant, which owns and operates leading UK bookmakers Ladbrokes and Coral, has been ordered to pay a regulatory settlement for breaching the country's gambling laws.
Completely Unacceptable Failures
The failings, which have been described as "completely unacceptable" by the UK Gambling Commission (UKGC), could result in the revocation of Entain's gaming licence, which means it could be forced to stop serving British customers.
Entain committed various failings across its online and high street operations and all of them took place after the government announced a comprehensive review of the country's gambling laws back in December 2020 during which operators had vowed to enhance their controls and measures to combat money laundering and protect consumers from gambling addiction.
Among the incidents highlighted by the UKGC where Entain had violated the rules include the lack of interaction with a patron who gambled for extended periods over 18 months, depositing huge sums totaling £230,845.
Entain also enabled one customer who was already barred from Coral over betting issues to create another account with a different brand also owned by the operator. There, the gambler was allowed to deposit £30,000 in one day.
In another instance, a customer was able to deposit £742,000 in 14 months with Entain not carrying out the appropriate affordability checks. The same goes for one individual living in social housing who was allowed to spend £186,000 in just six months.
As part of the regulatory settlement, Entain was ordered to come up with an "improvement plan" regarding its AML and problem gambling controls.
UKGC boss Andrew Rhodes said it's completely unacceptable that Entain continued to ignore its AML and safer gambling obligations despite being fined £5.9 million three years ago over similar breaches.
He warned gambling businesses that the Commission is keeping a close eye on operator compliance and will not tolerate reoffenders. Rhodes said further serious violations could lead to the UKGC cancelling an operator's licence to operate in the UK. The regulator has never done that before, but it is authorized to do so under the law.
Entain Acknowledges UKGC's Findings
The massive £17 million, the highest regulatory settlement ever reached by a gambling operator with the Commission, will go to social responsibility causes. Entain acknowledged the findings of the regulator and accepted that some of its systems were unable to meet the UKGC's regulatory expectations.
By agreeing to the settlement, Entain will not face any legal action over its failures.