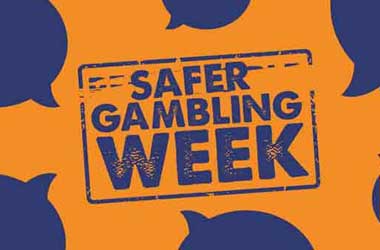 Summary
EPIC will have multiple engagements in various sectors in the UK in lieu of safer gambling week
Lived experiences will be at the heart of EPIC's upcoming activities
EPIC aims to take the problem out of gambling and has been working all year round to achieve that goal
Safer Gambling Week in the UK runs from Oct 17 to Oct 23, during which the gaming industry will conduct multiple activities to stimulate conversations around safer gambling.
Among the organizations actively participating in the event is problem gambling awareness and harm minimization group EPIC Risk Management.
EPIC to Highlight Lived Experiences for Safer Gambling Week
The organization recently announced the activities it will undertake throughout the week to promote safer gambling. EPIC said that while it believes striving for a safer gambling environment must be done all year round and not just on certain days, the Safer Gambling Week provides a heightened platform for them to highlight the work that they do to minimize through use of GamStop, or if not eliminate, problem gambling for once and all.
The company said that lived experiences will be at the heart of its upcoming events. It will send out staff who have personal experience and knowledge of the effects of gambling harm. They will conduct sessions in sectors found to be most at risk of gambling harm, including the criminal justice service, military, financial services, construction, education, and the gambling industry itself.
Other EPIC activities lined up for Safer Gambling Week include conducting education sessions for children aged 14+ at eight state and private secondary schools in the UK, gambling harm awareness seminars delivered to student-athletes in three National Collegiate Athletic Association (NCAA) college campuses in the US, and meeting with major Australian sports institutions to discuss the prevalence of gambling harm within their organizations.
The company will also have speaking obligations at various conferences and seminars in London, Melbourne, and Amsterdam, and will also contribute to a European Safer Gambling Week webinar that will discuss "Harnessing data and technology to make online gambling safer".
Institutions Must Prioritize Safer Gambling and Player Protection
According to Dan Spencer, EPIC's Director of Safer Gambling, institutions must give high priority to safer gambling and player protection as gambling harm can have a detrimental effect on performance which could leave businesses at risk of violating the rules.
Spencer said they remain committed to helping companies on these matters as they deliver on their mission of taking the problem out of gambling.
Safer Gambling Week is an annual event organized by the Betting and Gaming Council along with various industry partners. It was launched in 2017 as "Responsible Gambling Week", with the main goal of driving awareness of how to approach gambling more safely and the tools and services available for those who may be suffering from gambling harm.