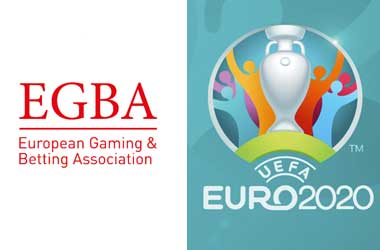 The European betting market is expected to take in a massive influx of bets during the UEFA Euro 2020 Championship.
Euro 2020 is scheduled to take place from June 11 to July 11 with over 50 games taking place across 11 host cities. Europe has a massive demographic of bettors and licensed bookmakers are spending heavily on marketing and advertising to promote Euro 2020 betting.
Annti-gambling parties have put a lot of pressure on the UK government and UKGC to get operators to show restraint when it comes to gambling advertising during Euro 2020.
The European Gaming and Betting Association (EGBA) released a statement this week to confirm that its licensed members have reiterated that they will fully comply with the organizations code of conduct and not go overboard with their advertising during Euro 2020. The EGBA sent out a reminder to all licensed sportsbooks reminding them that their code of conduct was application cross the EU and the UK.
The code of conduct was released by the EGBA during April 2020 as a result of the COVID-19 lockdown. Back then, there were concerns from anti-gambling groups that licensed gaming operators and sportsbooks would take advantage of the lockdown to bombard individuals with a targeted advertising campaign to get them to gamble and bet more while in lockdown.
The EGBA code of conduct emphasizes responsible advertising, protecting children from gambling harm and moderation of content. The Secretary General of the EGBA, Maarten Haijer said licensed members of the EGBA were aware of their social responsibility and know that they needed to be even more careful when a prominent sporting events like Euro 2020 takes place.
EASA To Monitor Gambling Advertising
The EGBA also confirmed that a third party agency will monitor all betting operators and their advertising campaigns during Euro 2020. The European Advertising Standards Alliance (EASA), which is the European association of advertising watchdogs in the continent, will be in charge of monitoring and analysing advertising campaigns.
EASA will get support from analytics firm Nielsen who will assist them with advertising tracking across online and traditional media platforms. TV broadcasters have also been put under pressure to limit the amount of gambling advertising that is shown on TV during Euro 2020.
MP Ronnie Cowan, from the Scottish National Party had earlier called for a complete ban on gambling advertising during Euro 2020 which resulted in ITV releasing a statement confirming that it will significantly reduce gambling advertising but will not implement a complete ban.