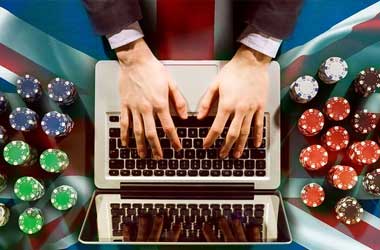 The United Kingdom (UK) is coming out of an extended lockdown period brought on by the global covid-19 pandemic. While most businesses in the UK struggled financially during the lockdown, the iGaming market in the country flourished.
iGaming operators benefitted from the extended downtime as individuals locked up at home turned to online casino sites for entertainment and also to see if they can make money online.
The University of Bristol conducted a research project looking into the gambling behaviour of individuals pre-pandemic and during the lockdown. A report based on this research was released this week in the Journal of Gambling Studies and it shows us some interesting numbers.
The research said that overall gambling numbers in the country declined due to the closure of casinos and betting shops. However, online gambling numbers increased as a result and that males were more prone to gamble online during the lockdown when compared to women. The report took into consideration multiple online games which include slots, table games and bingo and showed that regular players had increased their gambling activities by 6x.
Players who gambled occasionally pre-pandemic were now 2x more included to play online casino games. Those who had financial problems before the lockdown were more likely to gamble online during the lockdown to see if they can make money.
The data was compiled by two online surveys that looked at over 2,600 adults across the country where the average age was 28. One survey was given out before the pandemic and a second survey with the same set of questions was given out during the first lockdown.
Survey Results
The survey results also showed that men were 3x likely to gamble when compared to women and would gamble more than once a week. The survey also points out that these numbers could be a lot higher given the fact that over 70 percent of the survey respondents were female.
These survey results do not come entirely as a surprise as the UK Gambling Commission (UKGC) has already confirmed that licensed iGaming operators witnessed an increase in player traffic and gross gaming revenues (GGR) during the pandemic.
GambleAware has sounded the alarm as the number of problem gamblers continues to grow in the UK with children and young individuals also succumbing to gambling addiction. GambleAware has encouraged those battling gambling addiction to reach out to the National Gambling Treatment Service and get the help they need.