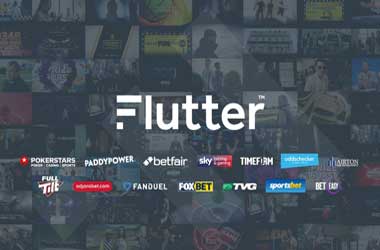 Flutter Entertainment which is one of the biggest gambling operators in the world and parent company to popular brands such as Betfair and Paddy Power has made a big decision that will impact players under 25 in the UK and Ireland.
Flutter Entertainment has decided to cap the max deposit limit of all players under 25 to £500 each month.
The operator confirmed that this policy will be rolled out across its Sky Betting & Gaming brands along with Betfair and Paddy Power. This policy will only impact the Irish and UK Casino markets for now.
The move is in line with the company's Affordability Triple Step framework which gathers real time data on play behaviour and overall activity. This data is then used to make decisions that improve Flutter's commitment to responsible gambling.
Flutter said that they decided to implement this policy in order to offer better protection to young gamblers. The company said research showed that gamblers under 25 were exposed to significant life changes as they entered adulthood and enjoyed a higher level of freedom which included being able to rent and gamble.
Flutter wants to make sure that gamblers don't overspend and get into debt which is why the £500 deposit limit each month is being introduced. Young players who want to deposit more will have the option to do so but will have to go through a verification process to have the limits increased.
These young players will have to provide documentation regarding their proof of income and convince Flutter and its network of brands that they are not overspending and going above their means. If customer support is convinced, these deposit limits can be increased on a case to case basis.
Young Players Appreciate £500 Monthly Cap
The general tone from the market has been rather positive to the new £500 monthly deposit cap for under 25 players. A survey showed that 77 percent of regular bettors were happy with this move while 78 percent of bettors between the ages of 18 to 24 were happy with the new restrictions.
Flutter is also working with Adtech to ensure that their gambling ads do not target users below the age of 25 on social media. Flutter has also reached out to search engines to ask for more clarity on how their search and advertising programs work in targeting individuals over 18.