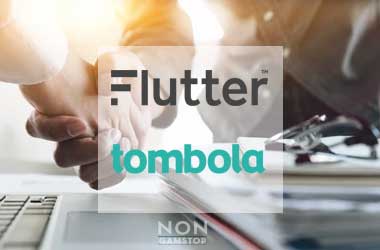 Summary
Flutter Entertainment set to buy Tombola in all cash deal
Tombola will be acquired for a price tag of €479 million
Tombola has over 400,000 average monthly playersl
Gambling giant Flutter Entertainment is set to get even bigger as the Irish gambling powerhouse has now announced plans to acquire UK bingo operator Tombola.
Flutter is the parent company to some of the most recognized gambling brands in the UK and around the world. Some of these brands include Betfair, PokerStars and Paddy Power.
Flutter Entertainment released a statement which said they highly respected Tombola as a company and what it stood for. The UK bingo operator is set to be acquired for €479 million in what will be an all-cash transaction. This acquisition is expected to be wrapped up before the first quarter of 2022 and will be subject to approval from the Competition and Markets Authority (CMA).
Flutter continues to look at acquisitions that will help it expand its online gambling presence and the acquisition of Tombola will help the company do this as Tombola has a strong online player base across the UK. Tombola claims that it has an average of 400,000 monthly users with the vast majority of them based in the UK.
Tombola is reported to bring in 80 percent of its revenues from the UK market while another 16 percent flows in from Spain and Italy.
Flutter Will Become Major Player In Bingo Market
This acquisition will automatically make Flutter a major player in the UK online bingo market. Tombola is a name now synonymous with bingo as the company has built a strong brand over the years by sponsoring Sunderland FC and the popular I'm A Celebrity, Get Me Out of Here program which ran on ITV.
Tombola has offices in Gibraltar and Sunderland and is reported to have over 700 employees. Phil Cronin who founded Tombola is set to walk away from the business once the acquisition is complete.
Flutter Entertainment CEO Peter Jackson thanked Cronin for developing Tombola into the brand that it is today and confirmed that Flutter would absorb all of the Tombola employees. Jackson said he was looking forward to leveraging Tombola's operational excellence with the marketing capabilities of Flutter as they continue to deliver an outstanding online bingo experience to their players in different parts of the world.