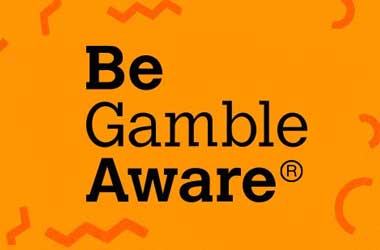 Summary
The report found evidence of stigma and discrimination in gambling-related research
The study recommends the use of person-first terminologies to reduce the risk of stigma
GambleAware says research will help them offer better services
Researchers conducting studies on the impact of problem gambling in the UK must avoid using "labels" to reduce the risk of stigma surrounding individuals with gambling issues.
This is one of the recommendations in GambleAware's "Stigma Scoping Study" which found that people suffering from gambling addiction were stigmatized and discriminated against in multiple studies and research across the globe.
Scoping studies are undertaken to comprehensively synthesize and analyze evidence across a range of reports, literature, and study designs.
Use of Labels Must be Avoided
The scoping study, led by stigmatization experts Dr. Anne Stangl, Mariana Siapka and Triantafyllos Pliakas, looked into 54 studies and nine review papers across 19 jurisdictions. The main objective of the study is to provide key recommendations to help minimize the stigma and discrimination encountered by people engaged in gambling.
The report placed a huge emphasis on the need to treat gambling disorder as a form of mental disorder, not a label or identity. In doing this, researchers must avoid referring to people suffering from gambling harm as "problem gamblers" or "gambling addicts". Instead, they are advised to utilize person-first language, such as "person with a gambling disorder".
The use of negative terminologies like "addict" to describe people struggling with gambling harm only puts them at risk of stigma and discrimination as they become more prone to being judged because of their condition. It isn't only gambling research where evidence of stigma is found, as it is also present in other key study areas, such as drugs, alcohol abuse, and mental health.
GambleAware further recommends that people with first-hand experience of gambling harms must have more involvement in the research design process to avoid stigma, which is considered one of the major barriers for people trying to get the help and support they need.
GambleAware CEO Zoe Osmond said that moving forward, they will focus on addressing this issue and removing all other hurdles that prevent affected individuals from receiving proper treatment and service.
GambleAware Welcomes Report Findings
Welcoming the findings of the scoping study, Osmond said the recommendations will help strengthen their work and also serve as their guide for running public health campaigns in the future.
GambleAware handles gambling-related research, education and, treatment (RET) grants across the UK. It is the leading charity that commissions work and produces public health campaigns to protect people from gambling harm.