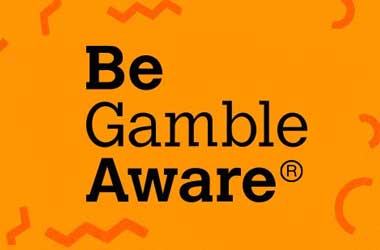 Bank transaction data can be used to help figure out a person's gambling behavior based on recent research commissioned by GambleAware.
The research which was conducted by the behavioral insights team, looked into transactional data from two major banks in a bid to determine whether such datasets can be utilized to paint a clearer picture of people's gambling habits.
Through data provided by Monzo and HSBC, GambleAware's behavioral insights team were able to identify specific profiles of gamblers, though the charity also noted that more data are required to be able to determine whether or not a customer is at risk of experiencing gambling harm.
The research found that gamblers holding Monzo accounts had less funds in their internal saving pots than those who do not gamble. Those using the bank's gambling block feature tripled their gambling spend in the week prior to activating the block.
Gamblers categorized as "Very Concerning" by the HSBC had more gambling transactions recorded per month (35.6), compared to those categorized as "Concerning" who recorded an average of 15.6 gambling transactions each month. Gamblers under the "Control" category had just 1.2 gambling transactions per month.
The report emphasized that further research should be conducted to gain extensive insights into a customer's gambling behavior, so as to create the proper response and measures that would effectively protect them from gambling harm. Banks will play a vital role in this, as acknowledged by Maxine Pritchard, head of financial inclusion and vulnerability at HSBC.
Pritchard said opt-in solutions like automatic declines, a gambling restriction feature, as well as appointing third parties to assist customers with finance management, are among the tools and measures they're considering to protect their customers from the negative effects of problem gambling.
HSBC also has a specialist support team readily available to help customers who may be at risk of financial harm. Pritchard reiterated their commitment to working with charities like GambleAware to make sure their customers are promptly given adequate support when the need arises.
Collaborative Work Is Important
GambleAware is also working to provide financial institutions with relevant guides to better protect their customers. The charity has already commissioned the personal finance research center at the University of Bristol for this certain task.
GambleAware CEO Zoe Osmond said the research conducted by their behavioral insights team is an important first step to explore how data from financial services can help determine habits and behavior indicative of gambling harm. Osmond said the research highlights the importance of collaborative work in keeping customers safe from gambling harm.