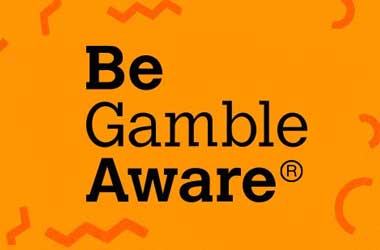 The UK Gambling Commission (UKGC) called on licensed operators to be more socially responsible and look at different ways to offer better protected to UK players and work together to reduce problem gambling harm in the country.
One of the chief ways that the UKGC wanted gambling operators to comply was to be more generous when it came to their financial contributions.
The UKGC wanted license operators to pump in more funds to gambling awareness and gambling addiction support groups so that they had more funds to reach out and help players.
BeGambleAware
GambleAware which is arguably the biggest support group in the UK has confirmed that it has received a total of £4.5 million in donations during the last three quarters of 2020. GambleAware also provided the public a breakdown of which top operators gave the most in terms of donations.
All of the donations that came in between April and December 2020 were voluntary donations. This does not include any regulatory settlements or fines that gaming operators may have been subject to.
GambleAware which offers free gambling advice and help to UK players had called on licensed gaming operators to donate a minimum of 0.1 percent of their gross gaming yield to the charity.
Flutter Entertainment sat at the top of the donation list as the firm sent in a whopping £874,000, followed by Bet365 that gave a total of £763,000. Third on the list of donations was William Hill who has sent in £540,000 during the first three quarters but has promised to send in a total of £1.04 million for the fiscal. Yet another big donation came from Gamesys which donated £450,000.
Some of the other operators that sent in donations include Betway giving away £134,000, Petfre donating £100,000, 888Holdings donating £50,000 and Casumo giving £43,000.
GambleAware Collects £8.8 Million In Fines
GambleAware also confirmed that it had received a total of £8.8 million in regulatory settlements. These funds came in based on the prior agreement that the charity had with the UK gambling regulator and licensed operators.
The gambling charity will use all of these funds to invest and expand its studies into gambling research, education and awareness, and new problem gambling treatment.
The UKGC continues to fight the growing rise in problem gambling numbers which has continued to grow with each passing year.