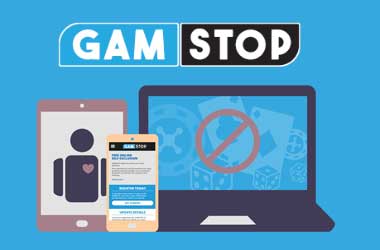 Summary
84,000 people registered with GAMSTOP in 2022, bringing the total number to 341,365
The highest figures were recorded during the summer months
A solution is needed to combat gambling harm
GAMSTOP, the UK's online gambling self-exclusion service, has seen a record rise in the number of registrations over the past year.
A total of 84,000 Brits signed up for the scheme in 2022, up 6% from 2021, the highest annual figure since GAMSTOP began operating in 2018.
Total GAMSTOP Registrations Climb to Over 300K
Those aged 24-34 accounted for the majority of new registrations at 40%. The remaining number was made up of users in the 35-44 and 18-24 age brackets. While most of those who registered with GAMSTOP in 2022 were men, the service noted a spike in the number of female registrants for the month of August which sat at 34%.
GAMSTOP registrations usually peak during the winter months but that changed in 2022, with the service observing a shift from the seasonal pattern. Contrary to expectations that the sports betting for the 2022 World Cup would result in a significant increase in the number of people using the service, the highest numbers were actually recorded during the summer, particularly on July 1 when 371 registered with the scheme.
The past year had been a busy period for the service, with 43,500 registrations recorded during the first half, bringing the total number to more than 300,000.
A total of 341,365 residents are now registered with GAMSTOP, and the continued increase in registrations is welcomed by its CEO Fiona Palmer who said it is a positive step towards supporting even more people.
Gambling Harm Still a Serious Issue in the UK
According to Palmer, the current economic climate and the rising cost of living could be among the factors contributing to the rise in the number of people opting to self-exclude from online gambling sites.
Palmer reiterated that gambling-related harm remains a serious issue in the UK indicated by the record rise in GAMSTOP registrations. She urged relevant parties to continue to raise awareness about the problem and coordinate with bank blocking and other support services to provide a comprehensive solution.
GAMSTOP was launched in 2018 to offer a free service allowing customers to exclude themselves from all online gambling platforms for a set duration. In March 2020, it was made mandatory for licensed operators in the UK to register with the scheme.
GAMSTOP released its latest registration figures as the publication of the UK Gambling White Paper approaches. The document is expected to be released in February 2023.