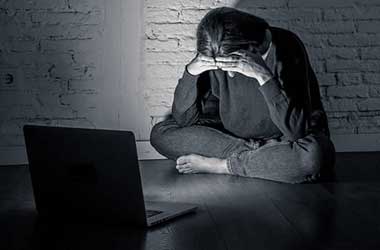 Summary
OHID highlights opposing views between stakeholders on key subjects
Despite data limitations, OHID concludes harmful gambling is a public health issue
Problem gambling is now a pressing public health issue in the UK
As required by the UK's Department for Digital, Culture, Media and Sport (DCMS) ahead of the publication of the Gambling Act Review, the Office for Health Improvement and Disparities (OHID) recently released an update on a report regarding gambling-related harms.
The report, originally published by Public Health England (PHE) in 2021, looked into the prevalence of gambling in the UK, and the social and economic impacts of gambling-related harms.
In 2018, PHE was tasked with conducting an evidence review of the health impacts of gambling to inform action on prevention and treatment. PHE, which began operating in 2013 as an executive unit of the UK's Department of Health and Social Care, was abolished in 2021. Its public health functions were then formally transferred to various agencies, including the OHID.
Opposing Views Between Stakeholders
In its update, the OHID highlighted a difference of opinion between stakeholders on key subjects, including what causes gambling, who is affected by gambling-related harm, and what must be done to address the issue.
The PHE report found that 0.5% of the British population is affected by problem gambling, based on 2018 data from the Health Service of England (HSE). This does not coincide with the UK Gambling Commission's (UKGC) findings released in 2022 that the country's problem gambling rate has remained relatively stable at 0.2%.
The UKGC figures served as the main basis for commercial stakeholders, including the Betting and Gaming Council (BGC), to conclude that the player protection measures currently being implemented by sports betting operators and others are working, and that problem gambling is experienced only by a minority of people.
A Public Health Issue
According to the PHE report, the economic costs of gambling in the UK were estimated to be between £1.05 and £1.77 billion. Health harms accounted for £754.4 million – £1.475 billion, including deaths by suicide (£241.1 million – £961.7 million).
The report found high rates of gambling participation among people with higher academic qualifications, as well as those who are employed and people in less deprived groups. Harmful gambling is associated with unemployed people and those living in more deprived areas.
The agency acknowledged that there are data limitations and that the evidence presented in the report was not enough to determine causal links between gambling and harms.
Nevertheless, the OHID concluded that harmful gambling must be considered a public health issue as it affects not only the gamblers but also the people around them, including their families, close associates, and society in general.