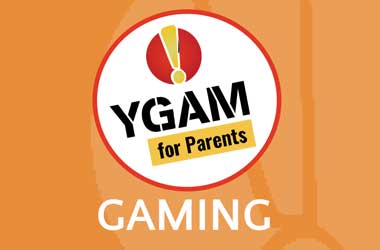 Sports betting and gaming behemoth GVC Holdings expressed its full support for the recent launch of Young Gamers and Gamblers Education Trust's (YGAM) Parent Hub, a support portal for parents looking to safeguard their children from problematic gambling activities.
YGAM is a non-profit charity that aims to protect young and vulnerable populations from problematic gambling behaviors by educating them about the risks gambling imposes on certain people.
Parent Hub has received some funding from GVC. Its launch comes at roughly the same time as summer break begins to commence across the UK.
One-Stop Shop for Parents Concerned about Gambling
Parent Hub was designed to help parents speak to their children about gambling in a non-confrontational, fact-based manner. With Parent Hub, parents will have the necessary resources to conduct productive conversations with their children regarding gambling activities that concern them, such as in-app purchases and loot boxes.
me&you
In addition to bolstering parents' capability to speak to their children about responsible gambling, Parent Hub will also assist parents in setting up safeguards they could impose on their children to limit their exposure to gambling on the Internet.
Parent Hub is expected to serve as a one-stop technical support for parents looking to impose limits on their children's gaming activities online. Some examples of measures that can be enacted via Parent Hub are: setting up parental controls, disabling pop-up ads, requiring a password before any gaming purchase and instituting limits on children's gameplay time or their spending.
GVC – Key Supporter of YGAM
Grainne Hurst, GVC's Director of Corporate Affairs said YGAM has proven itself to be a reliable partner for the gaming giant. Hurst expects that YGAM will be highly popular among parents due to its vast capabilities, which it presents in a simple, easy to understand way that even parents who don't spend much time online can grasp quickly.
Hurst believes that promoting responsible gambling is a key part of GVC's long-term success, as it prevents the negative publicity of problem gambling on their industry. With YGAM's help, Hurst stated that the gaming industry can continue to bolster revenues for its host countries while avoiding issues of predatory behavior regarding problem gamblers.
Lee Willows, founder and CEO of YGAM has applauded GVC for its continued support of the organization and its mission, alongside Lottoland. Willows said that Parent Hub is a key centerpiece of YGAM's effort to provide parents with the necessary resources to help build their children's know-how and resilience regarding gambling.