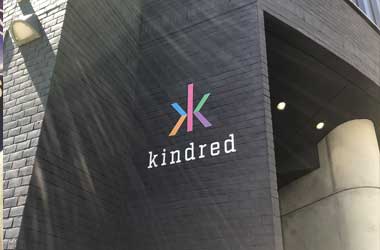 Licensed gambling operators in the UK have always kept their business details confidential but the Kindred Group has broken that trend by opening up its books to the public.
The Kindred Group confirmed this week that four percent of its gross gaming revenues (GGR) have been derived from problem gamblers.
Kindred Group is one of the biggest and most popular gaming operators in the UK. Kindred decided to open its books to the public on purpose as the gaming operator was trying to inject some facts into the marketplace.
The UK government is carrying out a detailed review of the gambling market to see what measures it must take to offer better protection to UK players and problem gamblers in particular. One of the main areas that the review will focus on is whether gambling operators should be banned from sponsoring sports teams.
The Kindred Group is the parent company to a number of popular betting brands including Unibet and 32Red. The operator claimed that it will focus on bringing down the 4 percent GGR generation from problem gamblers to 0 percent by the end of 2023.
Kindred Group
Don't Ban Sports Sponsorships Completely
Neil Banbury who is the GM for Kindred's UK operations admitted that there is a lot of gambling advertising being showcased via football. Banbury is right in his estimate as there more than 75 percent of Premier League teams are sponsored by gambling operators or there partners.
Gambling operators pay these football teams big money to be their sponsors and the football teams are happy to accept and bring in the big bucks. Banbury believes that the UKGC can impose restrictions to limit how much of gambling ads get shown via football games but believes it is not required to impose a blanket ban and prevent gambling operators from sponsoring football teams completely.
Oliver Dowden who is the Culture Secretary is taking a measured approach to reviewing the link between gambling and football. Dowden said he was aware that gambling operators were pumping in millions of dollars to football teams. Estimates suggest that football teams in the top 2 divisions were earning a combined £110 million in revenue from gambling sponsorships.
A complete ban will have a massive impact on the finances of football teams. We will have to wait and see what UK government decides in the coming months. For now, it seems a bit unlikely that a full ban on gambling sponsorships for football teams will be imposed.