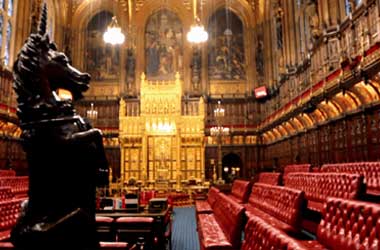 The Gambling Industry Committee (GIC) issued a call for urgent action on the UK's problem gambling rates, after a report "Gambling Harm – Time for Action" from House of Lords set the number of problem gamblers at roughly 300,000 and 55,000 of these are minors.
The GIC suggested raising the minimum age to gamble online to 18 years.
The GIC also called for all new games released online to be assessed before they are released for public consumption, arguing that many online games utilize components or mechanics that may constitute gambling.
Another alarming statistic is that problem gambling leads to one suicide a day. To reduce suicide rates, the GIC believes that GPs should receive government guidelines that will help them identify potential problem gamblers and direct them to pertinent resources. The GIC also stated that doctors should have an obligation to report any suspicions that a suicide may have been related to gambling.
House of Lords
Over 2 Million Affected by Problem Gambling Each Year
In addition to the harms faced by the UK's roughly 300,000 problem gamblers, each problem gambler is estimated to directly impact the life of at least six others, by way of family fights, abusive situations, unemployment, inability to continue paying one's mortgage, and suicides.
The gambling industry generates a significant amount of tax revenue for the UK government. The industry's advertising budget regularly reaches £1.5 billion a year. It is estimated that 60% of the industry's profits are derived from a population of just 5% who are problem gamblers.
The report mentioned that the combination of gambling liberalization laws and increased smartphone presence has made it nearly impossible for problem gamblers to avoid gambling. Not only are punters deluged with gambling ads and bonuses through social media and TV, they also have easy access to gambling sites wherever they are through their phones.
GIC Chair Lord Grade of Yarmouth stated that, while many are able to gamble responsibly, the negative consequences for 300,000 are too dire for the government to ignore. Not only are the problem gamblers themselves harmed by their addiction, but also their family, friends, and jobs.
Lord Grade Calls for More Stringent Gambling Laws
According to Lord Grade, much of the blame lies in with the UK Gambling Commission (GC), which he said regulated gambling firms with a loose hand. Many blatant inducements from gambling firms targeted vulnerable populations, which the GC failed to police consistently.
The GIC has called for more stringent guidelines for the behavior of gambling firms, as well as a rewrite of the UK's gambling law to apply more specifically to today's digital gambling landscape.