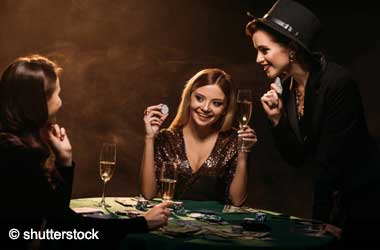 Summary
Women in the UK are gambling more due to the cost-of-living crisis
The new research warns of a potential increase in problem gambling among women
GambleAware has launched a campaign aimed at protecting women and ending the stigma surrounding gambling
The current cost-of-living crisis in the UK could drive more women into problem gambling, according to a new study conducted by GambleAware. The charity said financial difficulties brought about by the ongoing inflation are pushing women to resort to gambling to make ends meet.
Inflation Could Lead to a Rise in Problem Gambling Among Women
GambleAware surveyed more than 1,600 UK women aged 18-49 who already gamble and 24% of them said they may gamble more in the coming months as a result of high inflation, while 1 in 10 said they have turned to gambling to earn supplemental income; 1 in 5 admitted to having suffered mental health issues caused by stress and anxiety.
GambleAware CEO Zoe Osmond said the survey's findings provide a stark warning on what lies ahead for female gamblers if they continue to be in the situation they're currently in. The impact of inflation and the rising number of female customers engaged in online gambling could create a perfect storm which could result in a rise in problem gambling among women, she said.
Gambling Stigma Must End
Osmond emphasized the importance of raising awareness about the risks of gambling and removing the stigma about people with gambling problems.
The survey found that stigmatization is a major deterrent to women who want to seek help and support for their gambling problems, with 49% of the respondents saying they're hesitant to open up to their families about their gambling issues because of shame. Osmond said a lot of women would rather keep their problems to themselves and not seek out vital support because of stigma and this needs to stop.
In response to the survey's worrying findings, GambleAware has re-launched a campaign it started back in January aimed at protecting women from gambling harm. The main goal of the "Women's Gambling Harms Prevention Campaign" is to encourage women to look out for the early warning signs of problem gambling and seek advice and support to keep their gambling at bay.
Among the early signs of gambling harm are spending more than you can afford, losing track of time, and hiding your gambling from other people. GambleAware is encouraging women who may be exhibiting these behaviors to reach out to the charity and obtain free confidential support.
They may contact GambleAware through its website, BeGambleAware.org, or via the National Gambling Helpline – 0808 8020 133.