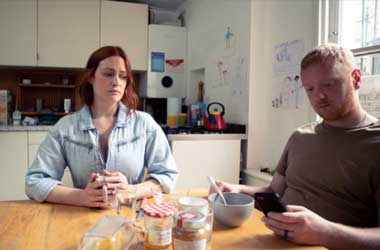 Summary
GamCare says cost of living crisis in UK could spark gambling outbreak
Survey results show that players are turning to gambling to meet rising costs
Crypto market collapse also pushing young people to gamble
The UK Gambling Commission (UKGC) has been under pressure the last few years to curb gambling operators from having a free reign in the UK market and targeting vulnerable gamblers. The gambling watchdog has put in place a number of measures since then to address the rise in problem gambling numbers.
One area the UKGC will not be able to address is the rising cost of living crisis in the country as this has now become a key factor in influencing the gambling behaviour of Brits.
The UK's National Gambling Helpline is run by GamCare, an independent charity that offers a variety of gambling resources to help vulnerable individuals. GamCare has voiced concerns for the rising cost of living crisis in the country that is putting a lot of pressure on players to gamble.
The massive spike in the cost of living without any significant increase in income for the majority of Brits has caused millions to be anxious and worried over their financial future. GamCare said that based on the feedback and comments coming through the National Helpline, players are admitting to on-going financial stress which is driving them to gamble more.
Some players who quit gambling have gone back and others are considering dabbling with betting and casino games once again. GamCare has also collected data via a YouGov survey that it commissioned. The survey collected feedback from 4,000 individuals who admitted that they were tempted to gamble to see if they can get lucky and bring in more money!
Crypto Collapse Putting Additional Pressure On Gamblers
Some of those surveyed admitted that they were looking to make a quick profit from the cryptocurrency market. The crypto market is in a bear market and billions of dollars have been lost in the last few months. Millions of young Brits have had to accept their losses and are looking to chase their losses by risking what they have on the crypto market again.
GamCare says that a number of callers have admitted to spending their rent and utility funds to gamble and now face even more pressure. GamCare is encouraging those who are feeling the financial pressure to call in and ask for help!