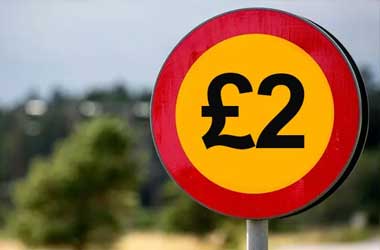 Summary
Top MPs push for £2 limit On iGaming Transactions
They say £2 limit is mandatory to stop problem gambling
Urge Government To Act quickly
The licensed online gambling industry in the UK is feeling the heat as over 100 members of parliament (MPs) led by ex-Tory leader Iain Duncan Smith and 18 bishops have joined forces to call for a limit to be imposed on online gambling transactions.
Call For £2 Limit On iGaming Transactions
This powerful lobby of MPs are calling on the UK government to amend current gaming laws and bring more restrictions to the online gambling market. In 2018, the UK government gave into pressure and imposed a maximum stake limit for fixed odds betting terminals and capped the max spend to £2.
This change caused FOBT operators to lose a significant amount of revenue per annum but the Government went through with the change in order to protect UK players from gambling harm. The group of over 100 MPs want the same betting cap to be imposed on online gambling transactions.
The say current stats show that 50,000 children between the ages of 11 and 16 have issues with problem gambling. Public Health England data has also indicated that problem gamblers also have to deal with a lot of other ramifications that cause issues in their family, financial and social life.
The UK government currently has a special task force reviewing the archaic 2005 Gambling Act and the current gambling climate. The special task force is expected to make a number of significant recommendations that will change the fact of the UK gambling market going forward. The MPs are pushing for the special task force to take into consideration a limit of £2 on online gambling transactions.
UK Government Urged To Act Quickly
The group said that the social and economic cost of gambling in the UK costs the government around £1.27 billion each year. One of the main ways to reduce this number is to cap the max bet of online gambling transactions to £2. The licensed iGaming market in the UK has grown rapidly during the last decade and received a big boost during the COVID-19 lockdown when millions of Brits were stuck at home.
While the group raises concerns over problem gambling, UKGC published a recent report which says problem gambling has dropped with the moderate risk rate falling from 1.4 percent in June 2020 to 0.7 percent in June 2021.